Discover Secondary: A Taster Programme For Year 4 & Year 5
Every year in summer term, Haverstock School runs 'Discover Secondary', a 2 week programme of taster activities for primary pupils in Year 4 and Year 5. The programme aims to help younger children start thinking about life in secondary school in a fun and accessible way.
This year, we've moved our activities online. You can see our timetable below, and access any events on our website either from home, or from your primary school.
New activities will be launched on the links below every Tuesday and Thursday. We hope you will come back and try them, and look forward to welcoming you soon.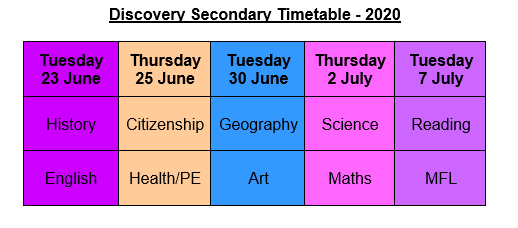 Tuesday 23 June: History
Tuesday 23 June: English
Tuesday 30 June: Art
Thursday 2 July: Science
Thursday 2 July: Maths
Tuesday 7 July: Reading