10 Reasons To Join Haverstock Sixth Form!
Our students love Haverstock Sixth Form, and we're confident you will too. Here's 10 reasons why!
In our friendly and ambitious Sixth Form community, you'll be given more independence and treated as a young adult. We'll help you develop the skills you need, like self–motivation and a strong work ethic.

You'll have first–class support from day one. Our Sixth Form leadership team is a brilliant blend of experience from industry and academia. They'll be with you at every step of the way, making sure you're on track and enjoying Sixth Form life.

Our bright and modern building features a bespoke Sixth Form area where you'll work - and relax - surrounded by 200 of your peers. You'll have a smart new Sixth Form Study Centre and common room. And you'll have access to the school's fantastic IT, sports, music and drama facilities.

You'll be taught by a dedicated team of energetic and enthusiastic staff who will bring your course subjects to life as they help you gain the qualifications you need.

Our unique Personal Development Day is a free day EVERY week, when you'll have a break from your studies to focus on yourself. You can spend this time developing an exceptional CV and personal statement, with fantastic opportunities for volunteering and developing your interests.

You'll benefit from the best careers programme in Camden, recognised as one of the best in London, with independent careers advice and a skills programme tailored to your personal future. More than 97% of our graduates go on to further education, employment or training.

We'll offer you a chance to experience the world of work, on a valuable work experience or paid internship. You can choose your own placement, or we'll help find one for you.

You'll benefit from our outstanding range of partners from the widest range of industries. Whether it's a work experience at Santander Bank, to perform at The Roundhouse, or to meet a top surgeon in our masterclass series, we have great contacts who are ready to help you learn and succeed.

You'll enjoy a huge range of exciting activities with something to suit everyone: whether it's performing in our Rap Club, going on a theatre visit, competing in sports, snowboarding in Andorra or climbing the Eiffel Tower in Paris. Recent Sixth Form trips have visited New York, Wales, Brussels and CERN in Switzerland.

Our 3-point promise and exceptional results mean you'll arrive with some good ideas... and leave prepared for a great future!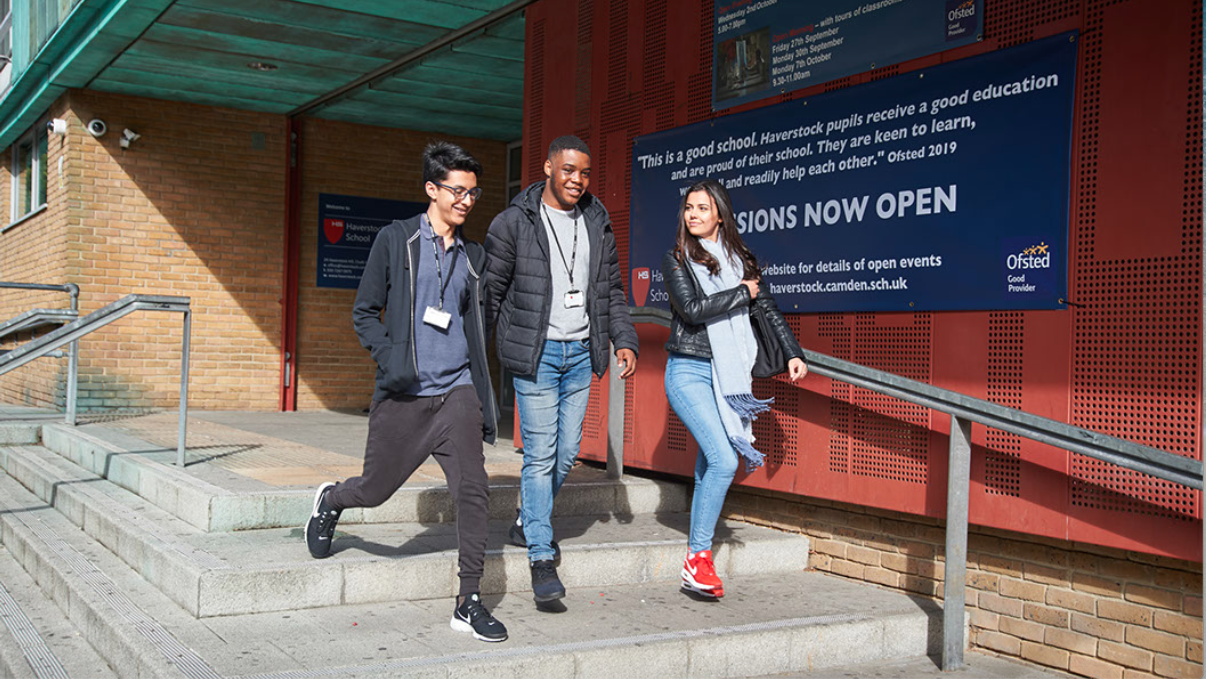 To find out more, please come to our Open Evening on 24 November 2021.