Welcome and Who We Are.
Over the last two years, Haverstock Sixth Form has made an astonishing transformation to become one of the very best in our Borough. Why not join us!
When you become a Haverstock Sixth Form student, you'll enjoy:
– A track record of 40% going on to Russell Group unis, more students than ever going to Oxbridge, and applications in progress to Harvard University
– One of the broadest curriculums, with a vast range of subjects and enabling students to mix A Level with BTEC
– A unique 4-day study week. The 5th day each week is your own Personal Development Day – where YOU choose how to spend your time, from a huge range of options!
– the chance to combine top level academic tuition with Bloomsbury Football's renowned semi-professional coaching. We are the ONLY Sixth Form to offer a Football Scholarship, Powered By Bloomsbury
– A Borough-leading Careers programme
– Plus EVERY student can EARN £1000 for contributing in school!
Whether your aim is Oxbridge or an apprenticeship, our friendly and ambitious team will guide you every step of the way, with our 3-point promise:
1. We promise to give you the skills to succeed
We'll help you to get organised, to build a strong work ethic and the skills you need for success in Sixth Form and beyond.
2. We promise to guide you to your best academic results
We guarantee our students the very best teaching and individually-tailored academic support. We do whatever it takes to help you reach your academic potential. And your personal tutor will help you set your goals and meet your learning targets.
3. We promise to help you stand out from the crowd!
Our amazing co-curriculum programme will offer you exciting free masterclasses, clubs, sports, volunteering and much more. And with your unique Personal Development Day every week, you'll have time and space to discover your passions and build the experience that will make YOU stand out from the crowd.
Who We Are.
Haverstock Sixth Form has an incredible team ready to support you. Our team has transformed the experience and the results of our Sixth Formers for the past two years and we're excited to support you too.
Our staff are specifically trained to deliver the very best of outcomes for you, from our dedicated Oxbridge team, to our wellbeing team, through to our Careers specialists with their connections to the best employers in our city.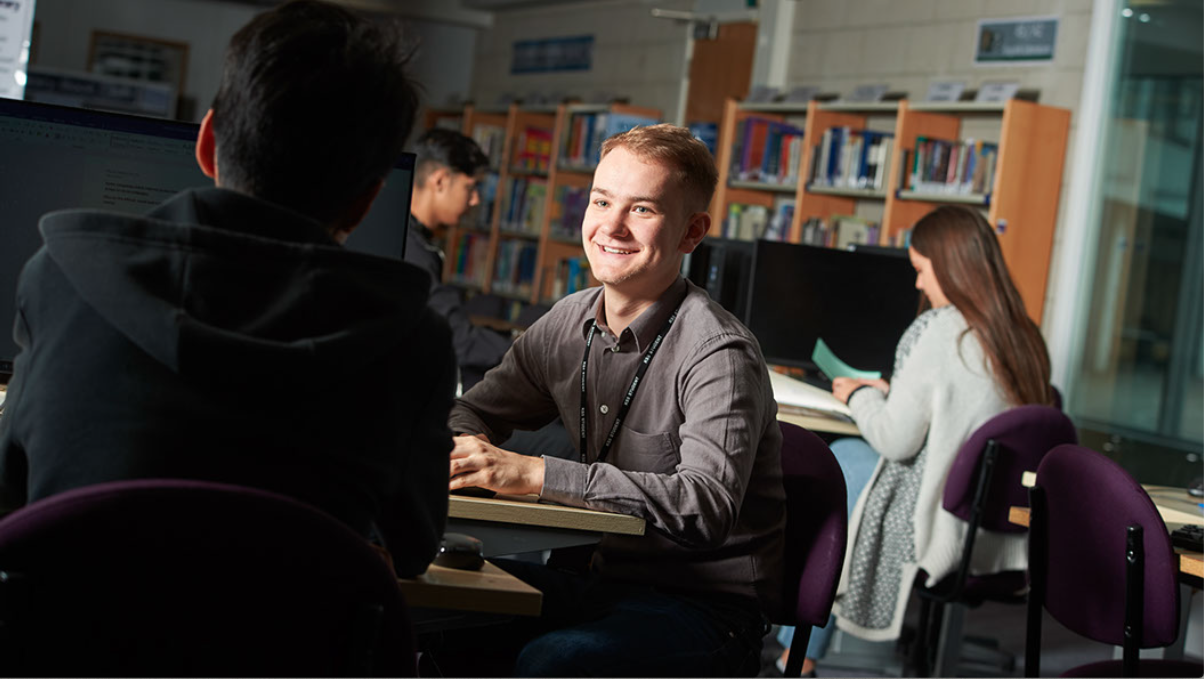 To find out more check out the videos below and visit our Admissions page here.
Watch short video introductions to all our courses here.