Read Our Weekly Newsletter
We send our weekly e-newsletter to all families every Friday in termtime.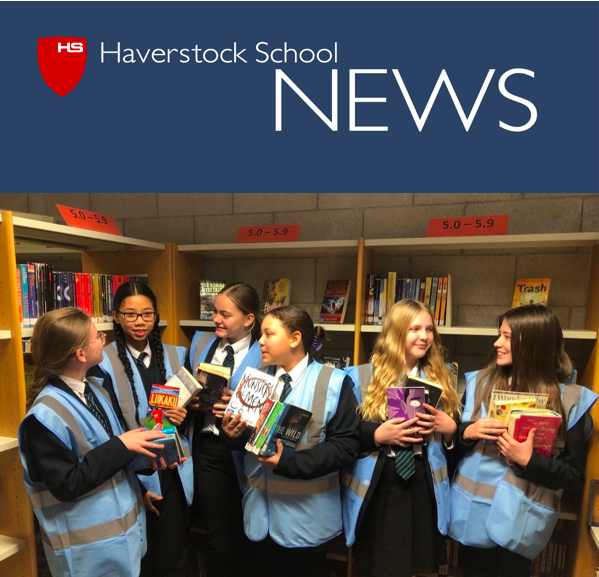 To read back issues, please click on the links below. And if you have friends or family who would also like to subscribe, they can do so on the link the base of this page.
Year 12 Chemists Go To Kingston University, 16 Jun 2023
An Epic Expedition to Epping, 9 Jun 2023
Students Get Ready For Duke Of Edinburgh Expeditions, 26 May 2023
Meet The Cast of Aladdin! 19 May 2023
Year 12 Meet Their Mentors, 12 May 2023
Co-Curricular Activities: Our Fourth Pillar Of Excellence, 5 May 2023
Haverstock Students At Camden Music Festival, 28 Apr 2023
Introducing the Four Pillars Of Excellence, 21 Apr 2023
Extending Our Family Of Schools, 31 Mar 2023
The Impressive Young Women Of Haverstock Year 10, 24 Mar 2023
Happy Haverstock World Book Festival! 17 Mar 2023
Subscribe to our weekly Haverstock News email on the link here.