Co-Curriculum
Of course, academic work is a big priority in Sixth Form. But there's so much more to life here. We plan to make these the best two years of your life, a time you'll always remember!
We'll encourage you to spread your wings, to develop your social skills and your independence. It's a chance to find out what excites you in life, and we'll offer you a huge programme of fantastic activities to try. It may be cooking your own meals around a campfire in Wales, or setting your personal best time in running club. It may be adding the finishing pencil strokes to a beautiful life drawing, listening to a music concert in Paris, or scoring the winning goal in extra time. It may be volunteering with Amnesty International, or mentoring a younger student. It's up to you. We'll give you the opportunities. All you have to do is grab them and see which you enjoy the most!
While you're having fun, you'll be building new skills - whether it's music or map-reading, or learning to present yourself professionally in the adult world. You'll be developing resilience and emotional maturity. Universities and employers value character as well as grades, and your Personal Development Day activities will add depth to your CV, help you stand out from the crowd, and give you something valuable and unique to talk about in interviews.
And perhaps most important of all, they'll help you think about the kind of adult you want to be.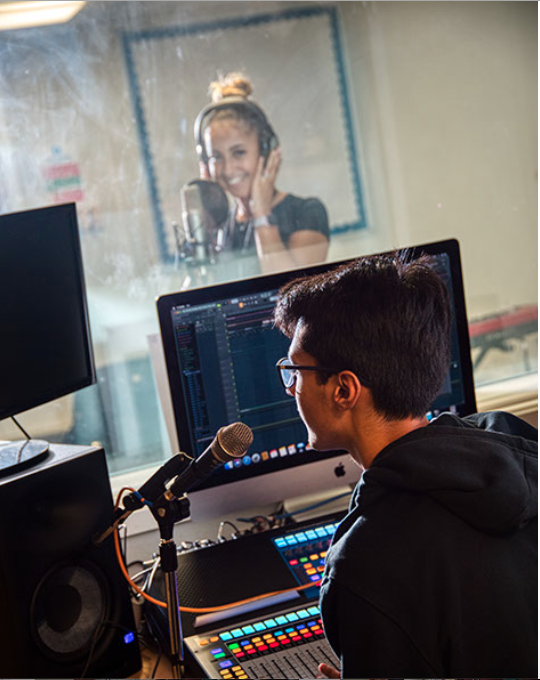 Haverstock Sixth Form students enjoying time in our music studios.
Read our Sixth Form Prospectus here.