Celebrating Our Students Brilliant Results
Haverstock Sixth Form students are celebrating fantastic results this year after beating our pre-pandemic records.
We're all very proud to see a huge rise in their A Level grades compared to pre-pandemic. In 2019, 13% of grades were A*-B. Today, we celebrate 44% of all grades being awarded A*-B!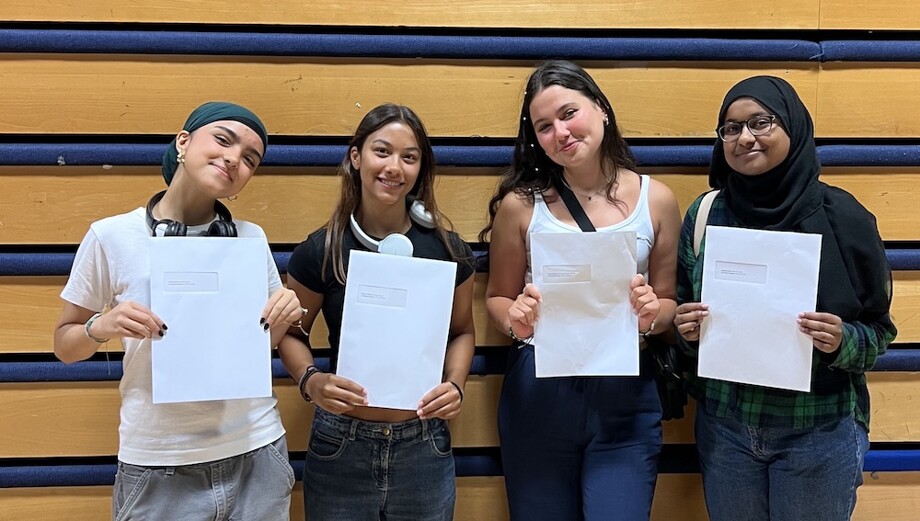 22% of our students are going to Russell Group universities including Sabrina Gozzo de Souza (AAA) who is going to study Veterinary Science at Bristol.
Karisha Karki achieved A*A*A and is going to King's to study International Relations. While Samiyah Aktar will join Karisha at King's to study Psychology having achieved A*A*B.
Our top performer Shayan Hussain achieved A*A*A*A – and now has a place at UCL to study Physics.
Alongside university success we are very pleased that students have secured some excellent apprenticeships including Foyzul Ehiyah (A*BB) who is joining Channel 4 as an apprenticeship.
Haverstock's BTEC results were also incredibly impressive: every student achieved a Merit or above, and Simon Knafo (Distinction* Distinction A) is one example of these students' great success as he heads to University of York to study Business and Management.
"We at Haverstock School are really proud of our students' A Level and BTEC results today.

These are the first public exams this cohort have ever sat, and the hard work and effort put in by the students and their teachers has really paid off. Huge congratulations to all of them, we know they're going on to do great things and wish every one of them a happy and successful future."

Katie Metselaar, Head of School