Celebrating Record Results In 2022
Haverstock couldn't be prouder of the Class of 2022, who have surpassed all previous records with 25% of all grades A* or A, and 87% A*-C.
In a very competitive year, students were delighted to meet their first choice offers for a range of prestigious institutions including Cambridge, LSE, Imperial, King's College London, UCL, Exeter and Bristol. Congratulations to all our students, including top performers:
• Levon Davtyan who achieved A*A*A*A* and is going to UCL to study Computer Science.
• Nadim Miah who achieved A*A*A*A* and is going to Imperial to study Chemical Engineering.
• Oketa Zogi-Shala who achieved A*A*A and is going to Selwyn College, Cambridge to study Human, Social and Political Sciences.
• Thabib Choudhury who achieved A*A*A* and is going to Imperial to study Physics.
• Shania Leurs who achieved A*A*B and is going to Birmingham University to study Politics.
• Azizah Abdul who achieved AAB and is going to King's College London to study Classics.
• Olt Hyseni who achieved AAA and is going to Nottingham University to study Computer Science.
And well done to Mahdi Islam (AAB), Nadim Miah (A*A*A*A*), Thabib Choudhury (A*A*A*), and Ashraf Ahmed (ABC).
James Hadley, Executive Headteacher at Haverstock says, 'Our Year 13 students have had to overcome more challenges than any year group in living memory. This makes their achievements nothing short of extraordinary. Congratulations to them all! Thank you to our fabulous staff who have worked relentlessly to nurture and support them.'
Katie Metselaar, Deputy Headteacher, who has masterminded the transformation of the Haverstock Sixth Form over the last three years, adds 'Our phenomenal Year 13 students have worked extraordinarily hard over the past two years. They have been relentless with their drive, determination and commitment to their studies. We are delighted that they are heading to incredible university destinations with the firm currency of impressive grades that they worked so hard to get.'
View our Sixth Form results table on the link here.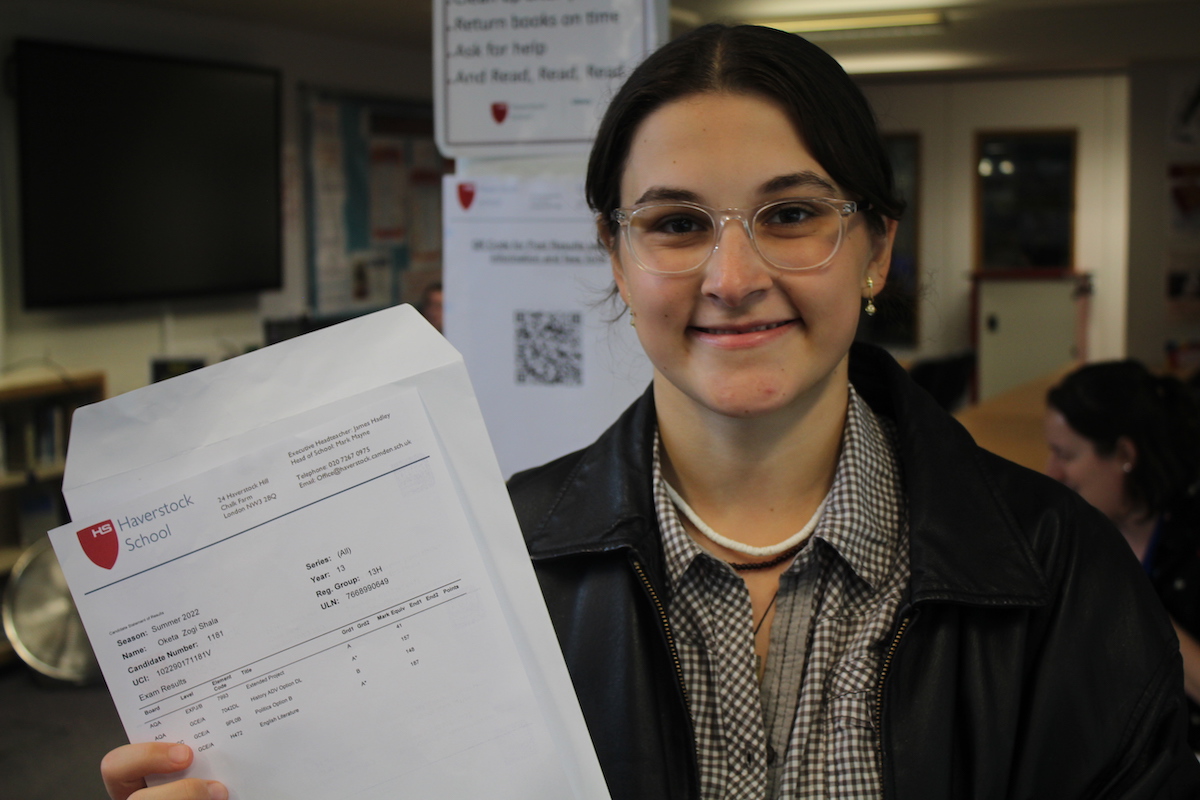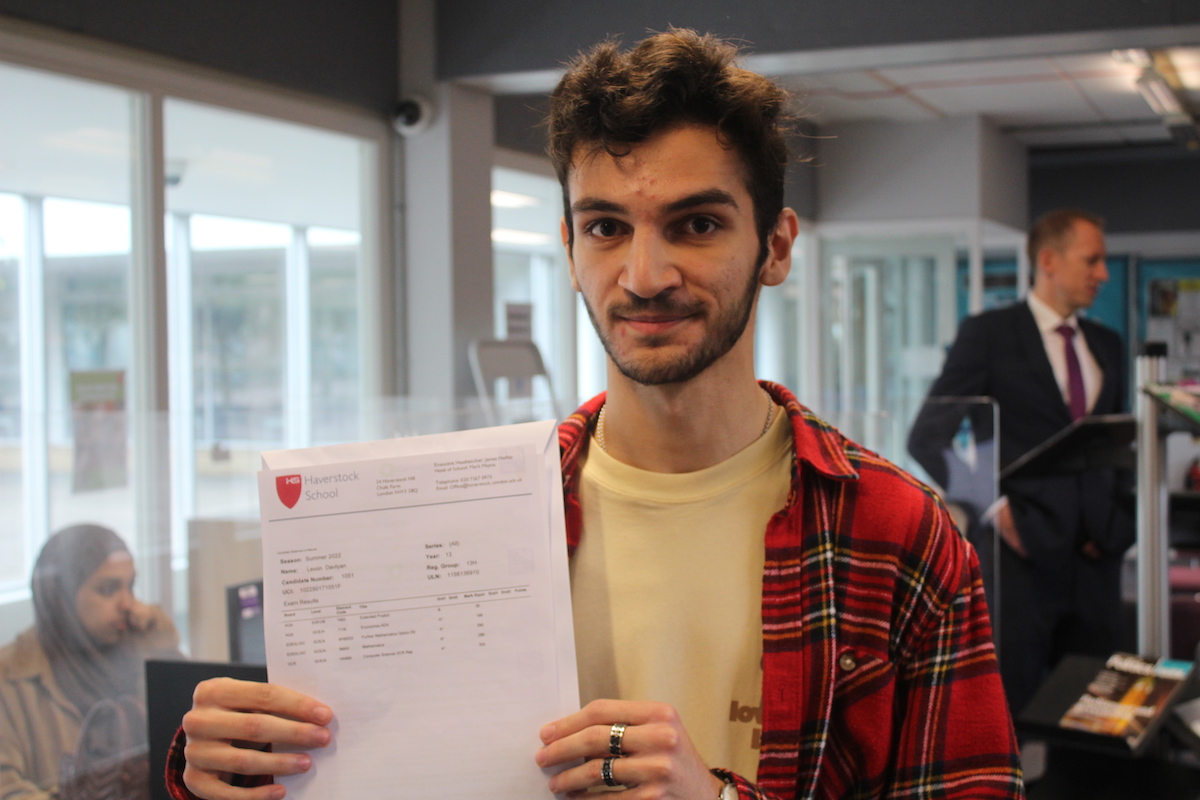 'Our phenomenal Year 13 students have worked extraordinarily hard over the past two years. They have been relentless with their drive, determination and commitment to their studies. We are immensely proud of all of them and delighted to see their record-breaking success!'

Katie Metselaar, Deputy Headteacher