Haverstock Students Appear on National News to Discuss Climate Strike.
Posted on: 28th Feb 2019
Haverstock Students Are In The News – Again!
In the week before half-term, the Student Climate Strike was making major news. And for the second time this month, 3 of our students were invited onto national television to share their views on an important issue.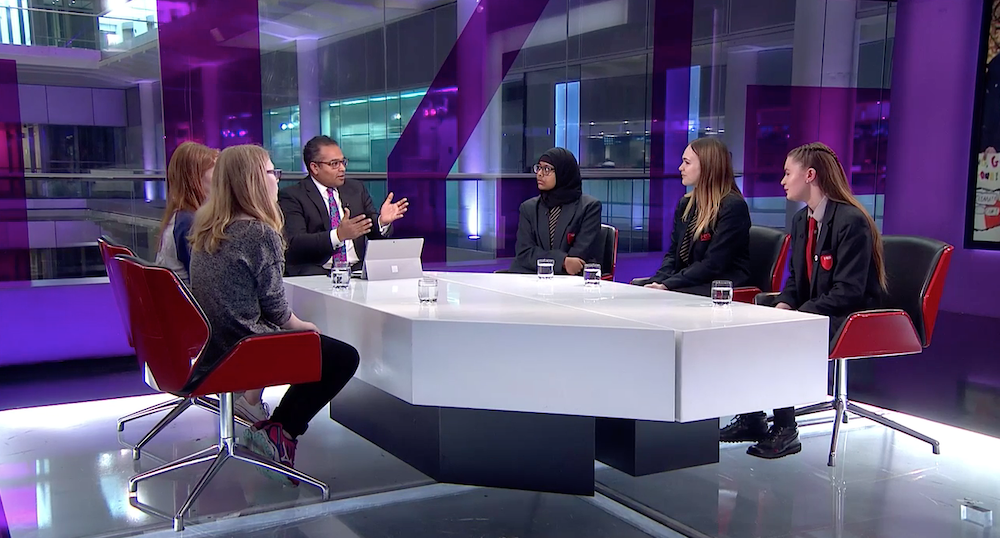 Haverstock School Camden: 3 students appear on national news to explain their response to the Student Climate Strike.

Appearing live on Channel 4 News on the day of the Student Climate Strike, students Salma, Abigail and Amy explained why they had chosen not to join the strike but to show their support to the protest in other ways. Earlier that day, the girls had visited every classroom in school, talking to all their fellow students to raise awareness of climate change issues. They also organised and circulated a student petition which was delivered to local MP Keir Starmer.

On Channel 4 News, Salma, Abigail and Amy explained their actions and the thinking behind them – describing how they had weighed up the options and decided upon a different way to show their concern. The girls were impressively articulate, and spoke with great confidence: a real credit to our school. You can watch their performance on the link below.

Watch our students on Channel 4 News here