Haverstock Launches Modern Music Project.
Posted on: 7th Mar 2019
Becoming A Centre of Excellence in Modern Music Education.
We are delighted to announce a fantastic new music scheme: with funding of almost £100,000 from Restore the Music, the CMS Foundation and The Roundhouse, Haverstock School is set to become a Centre of Excellence for Modern Music Education.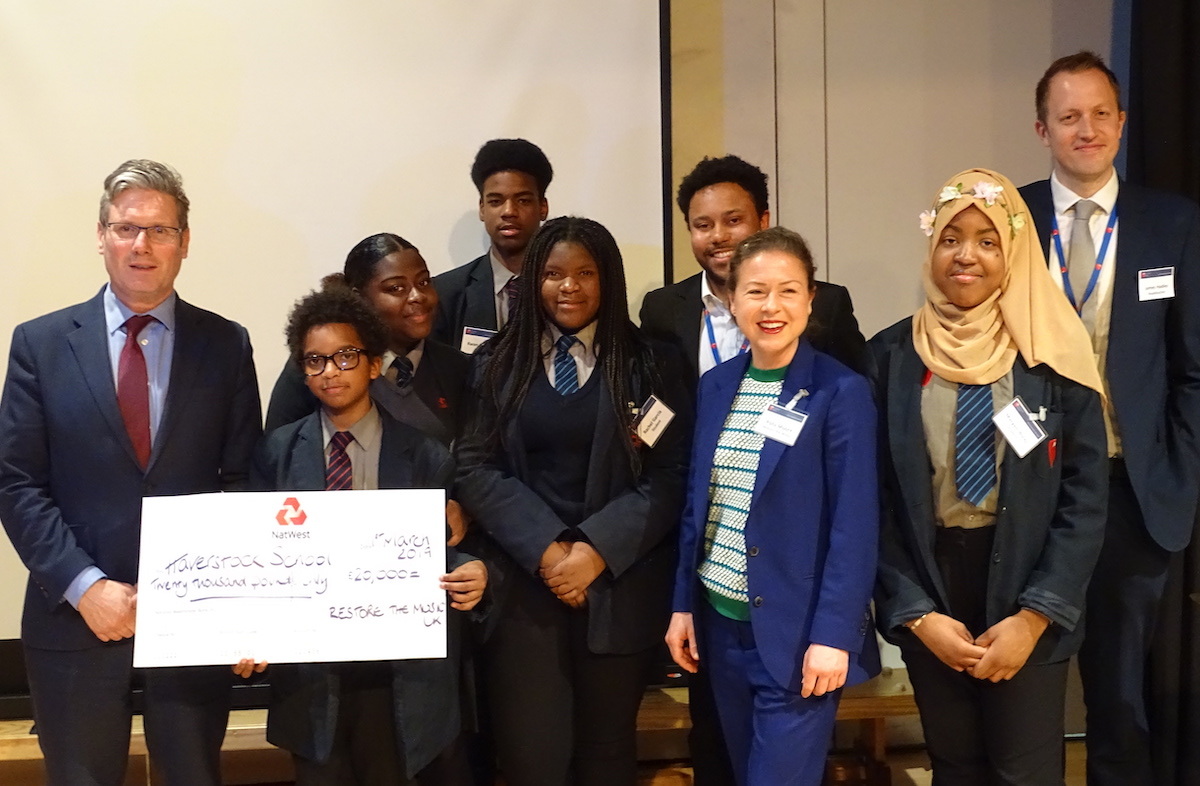 Over the next 3 years, this funding will be used to provide state-of-the-art equipment for the music department and to develop the extra-curricular programme for all students. We'll also be offering 12 Music Scholarships for new Year 7 students, giving priority to Camden residents from disadvantaged backgrounds. Our new scholars will receive heavily subsidised tuition, free instrument hire, and performance and recording opportunities at The Roundhouse.

Last Friday, local MP Keir Starmer visited us to present the first cheque and to launch the project. What an exciting time to be a student at Haverstock School!