Our First Ever Science Fair Is A Brilliant Success!
Posted on: 26th Jun 2019
Haverstock Hosts Its First Science Fair.
Last Friday, our Performance Hall was buzzing with excitement as students and staff attended Haverstock School's first ever Science Fair.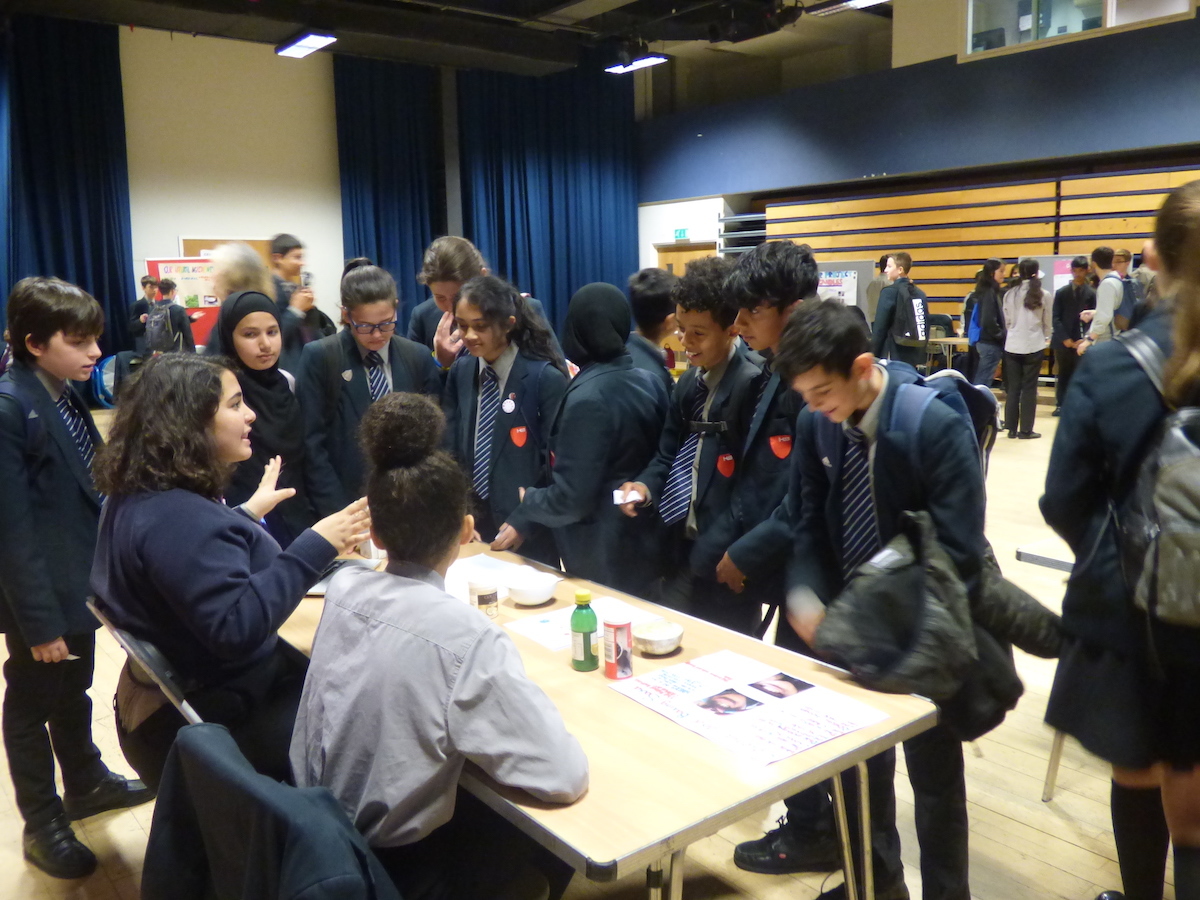 Triple Science students from Year 9 have spent the last few weeks working in small teams to devise and create their own science projects. The teams were given free rein to decide what they would like to study, and how to present their work at the Fair. All rose to the challenge with great imagination and enthusiasm.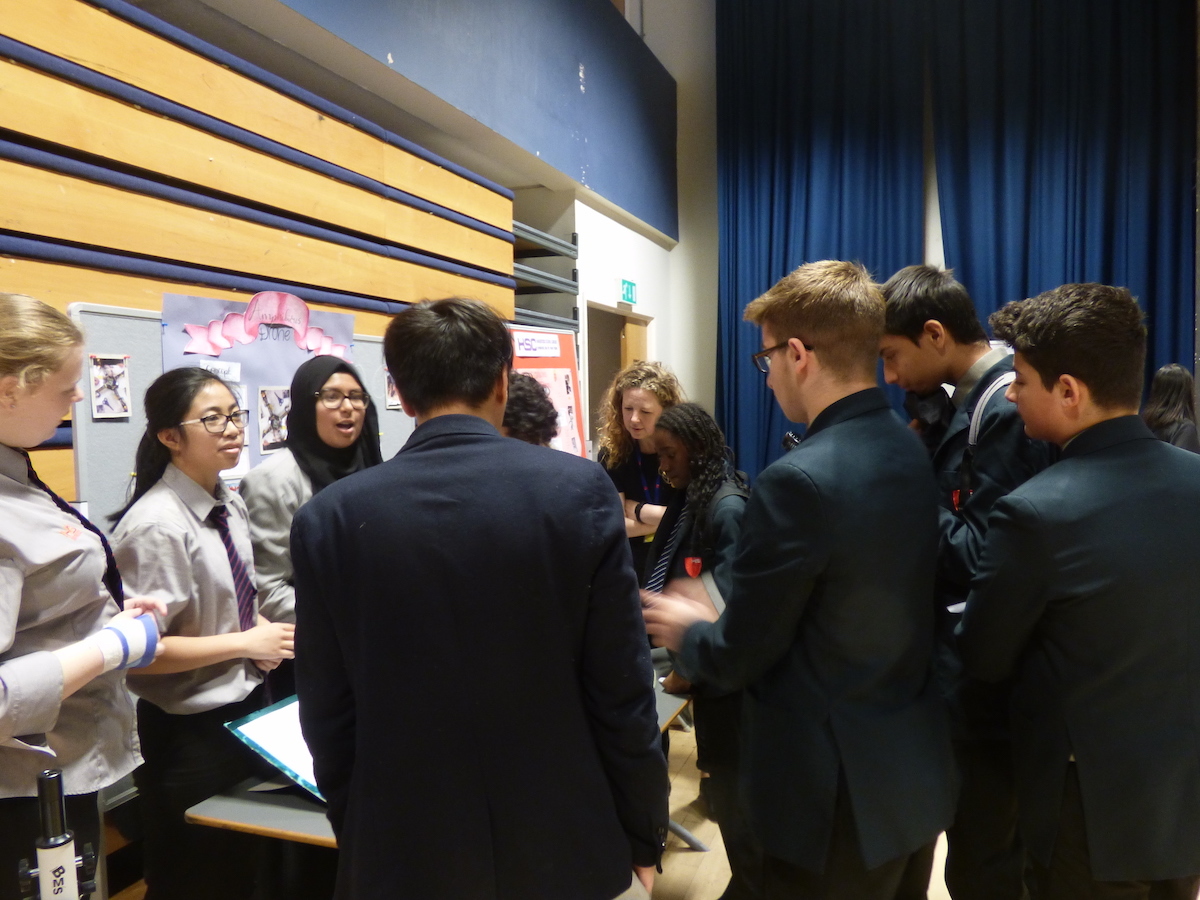 Two external judges from The Lancet and the Francis Crick Institute visited the Fair on Friday to choose a winner. They selected the fantastic 'amphibious drone' project (pictured above) – which was built from scratch by our students and designed to land on water. The winning team will now go through to the UK finals of The Big Bang Competition in July.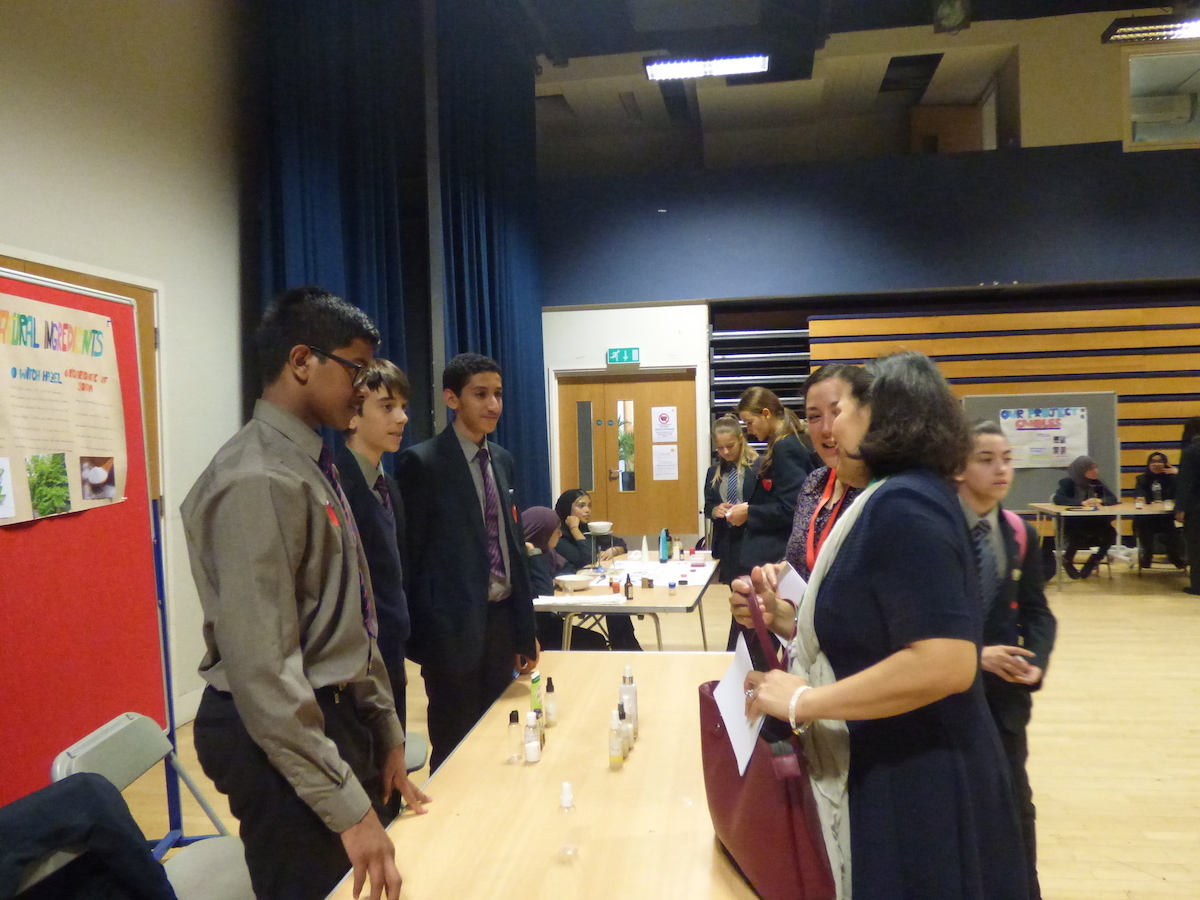 All the projects were fascinating and our judges also selected joint runners–up: the two teams who presented 'natural coagulants', and 'de–rusting metals'. Everyone who attended also got to vote for their own favourite, which was awarded to the 'water purification' project (pictured at the top).
Science teacher Ms O'Brien says,
'All our students worked so hard and really impressed us. They made this a fantastic event that everyone enjoyed.'
And Headteacher Mr Hadley sums it up,
'The Science Fair was a real highlight of the year, and one of the most inspirational things I've seen in school. Well done to everyone involved!'
You can see lots of pictures from the Science Fair below.