Haverstock Sixth Form Students Visit Japan In The Trip Of A Lifetime!
Posted on: 15th Nov 2019
Over half-term, 3 Haverstock Sixth Form students made a trip of a lifetime to Japan as part of Camden's friendship agreement with Kagoshima prefecture.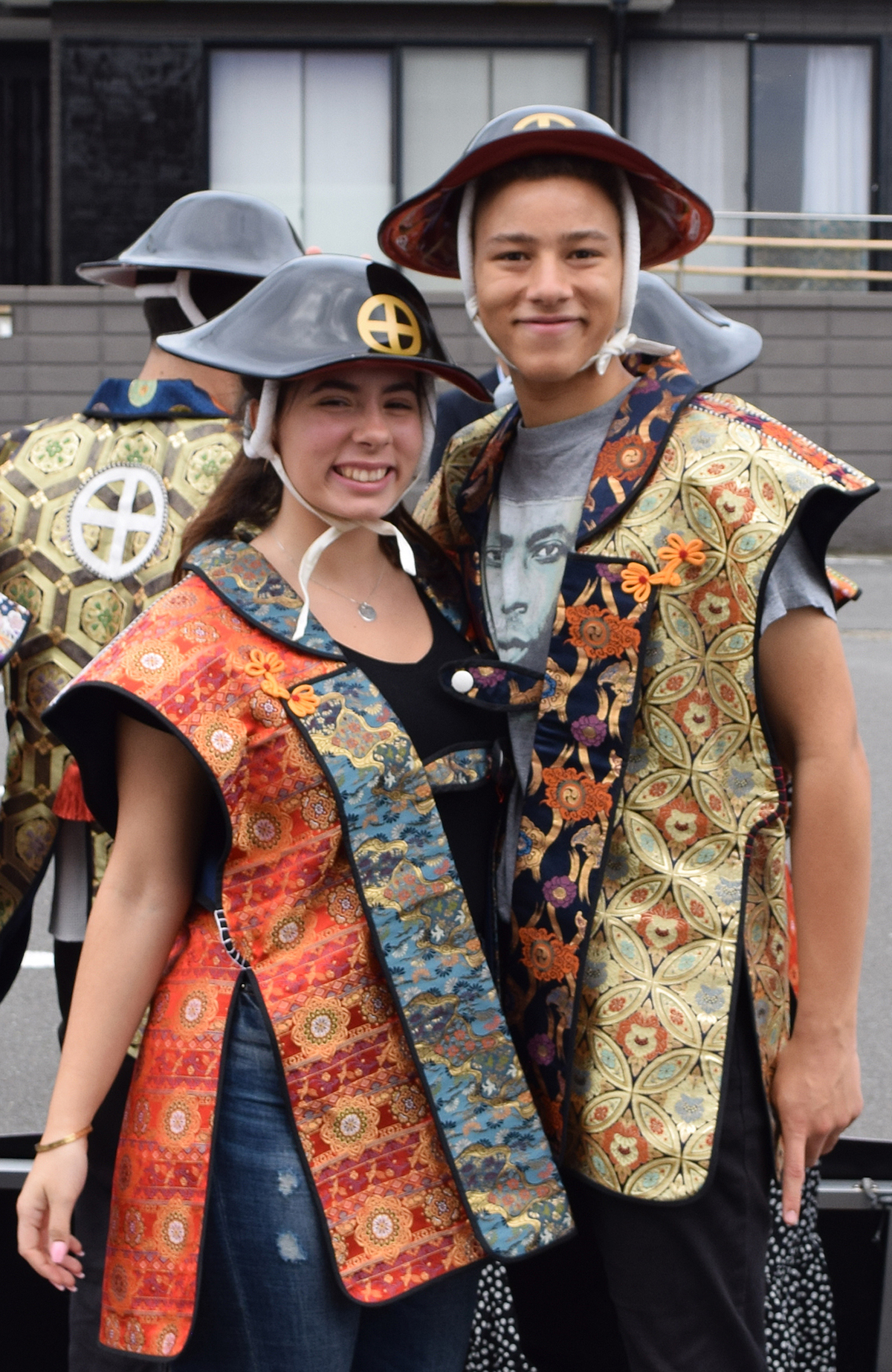 Haverstock Sixth Form students from Camden London, enjoying their visit to the museum celebrating the 150 year old link between Kagoshima and Camden.
The Haverstock Sixth Form students Njomza, Sabhiya and Ewan were selected to join the week-long trip in October as guests of the Mayor of Camden, after their research project and essay on Japanese culture impressed a panel of judges that included the Mayor and Martin Pratt, Deputy Chief Executive of Camden Council.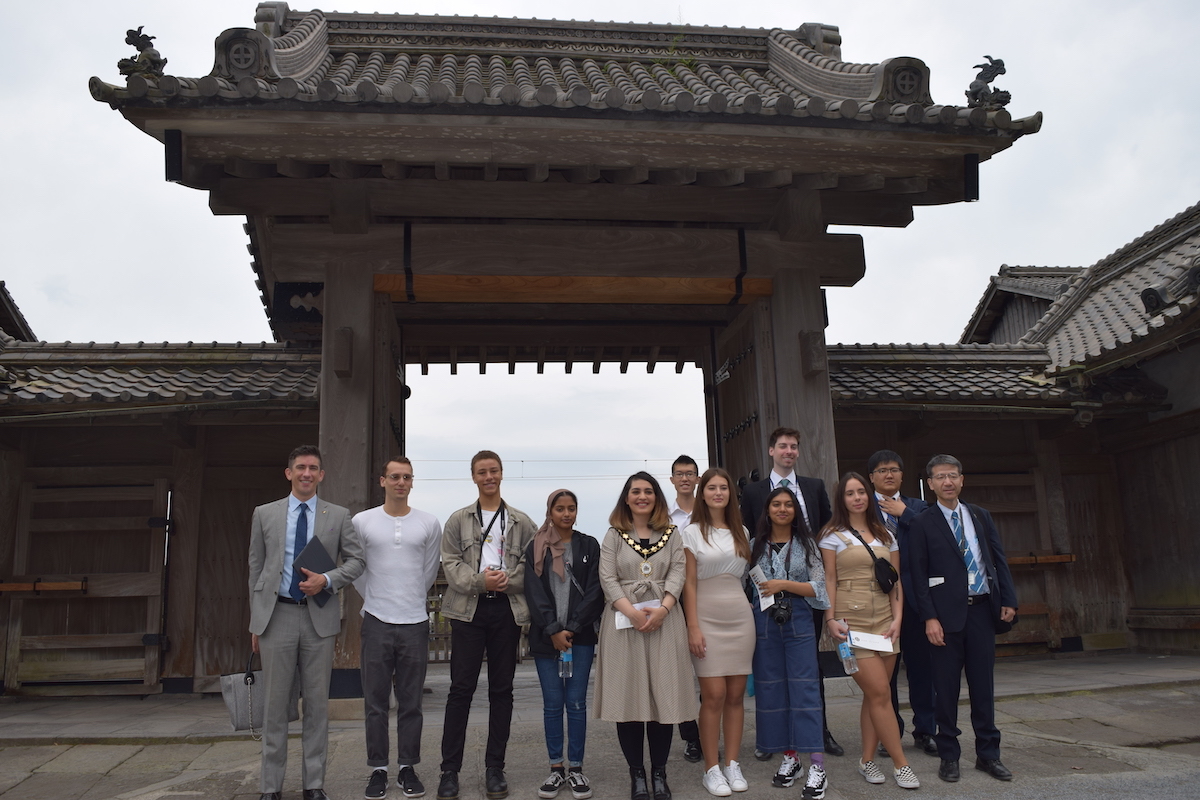 Haverstock Sixth Form students from Camden, London, on their trip to Japan accompanied by the Mayor of Camden.
On their once-in-a-lifetime trip, our Sixth Form students stayed with Japanese families, met the Governor of Kagoshima and visited the museum which tells the story of Kagoshima's 150 year old link with Camden and the 19 Japanese students who were smuggled out of their country in the 19th century to study at University College London.
You can read more about the link between Camden Borough and Kagoshima here.
Our Sixth Formers were thrilled to experience Japanese food, culture and customs. And the highlight of the trip was a visit to a school in Kagoshima to meet the current generation of local students – who treated our students like VIPs! The Japanese and British flags were flown side-by-side in honour of their visit.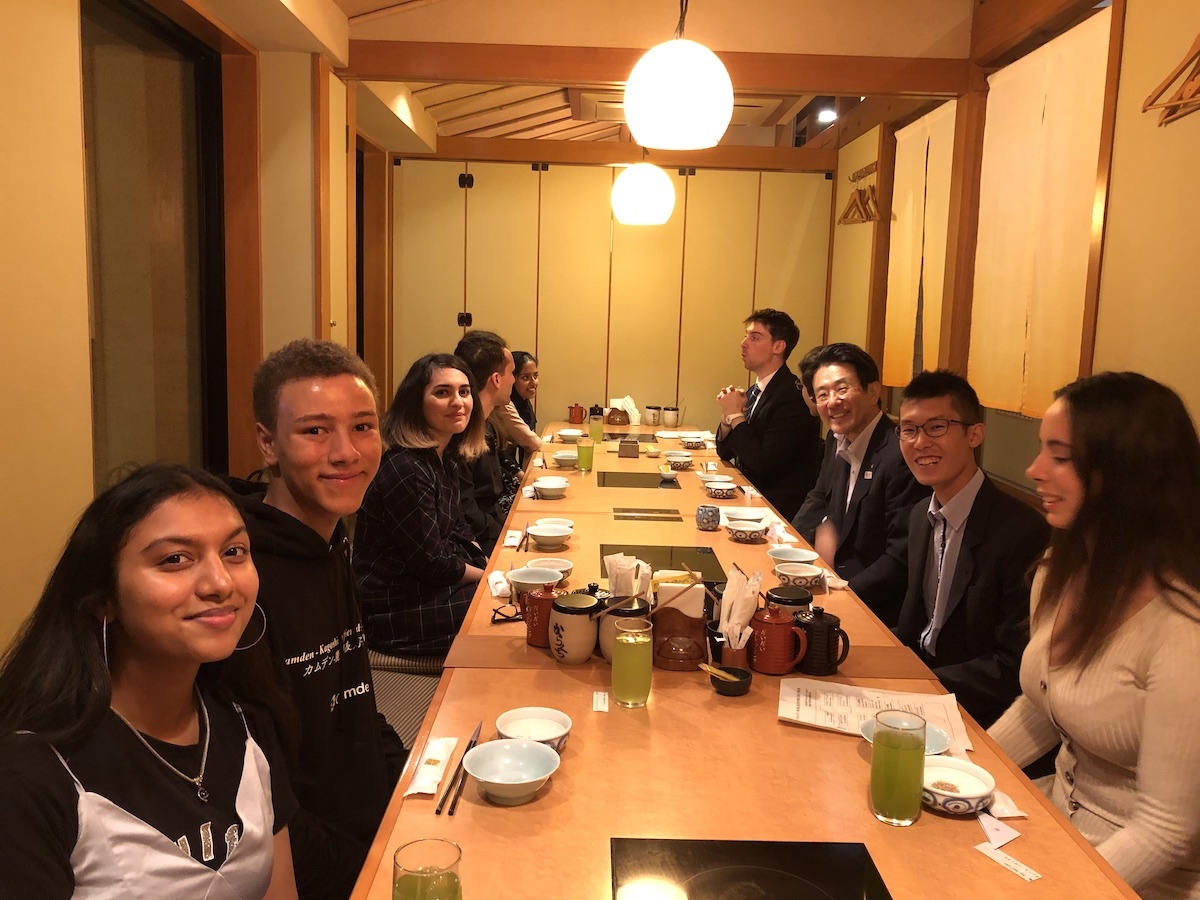 Haverstock Sixth Form students from Camden London, enjoying a taste of Japanese cuisine on their trip to Kagoshima Japan, in the company of the Mayor of Camden.
It is hoped that more Haverstock Sixth Form and other Camden students will have the opportunity to visit Japan through the official friendship link which now exists between our borough and Kagoshima.
Our students travelled to Japan with the Mayor, Councillor Maryam Eslamdoust, and were joined by 2 students from other Camden schools. The Sixth Form students were also accompanied by our own Haverstock School History teacher Mr Marcus as well as Martin Pratt, Camden Council's Deputy Chief Executive and Executive Director, Supporting People). We would like to thank Camden Council for their support and for subsiding this fantastic opportunity.
We were very proud that Haverstock Sixth Form was so well-represented on the visit. Well done and congratulations to Njomza, Sabhiya and Ewan!
Read more about Camden's historic links with Japan here.