Haverstock Sixth Form Open Evening: Welcoming All Camden & Islington Families.
Posted on: 22nd Nov 2019
A Taste Of Haverstock Sixth Form.
Last Wednesday we hosted our annual Sixth Form Open Evening and from the moment the doors opened, the building was buzzing with our best ever turnout of Year 11 students and families.
This is the first public Sixth Form Open Evening we've hosted in recent years (previous ones were open only to current Haverstock students). So we were particularly pleased to see that this year our Sixth Form has generated a lot of interest from a wider network of Camden and Islington students looking for Sixth Form places. Over 25% of visitors came from other Camden and Islington schools, in addition to a fantastic turnout from our own students and families!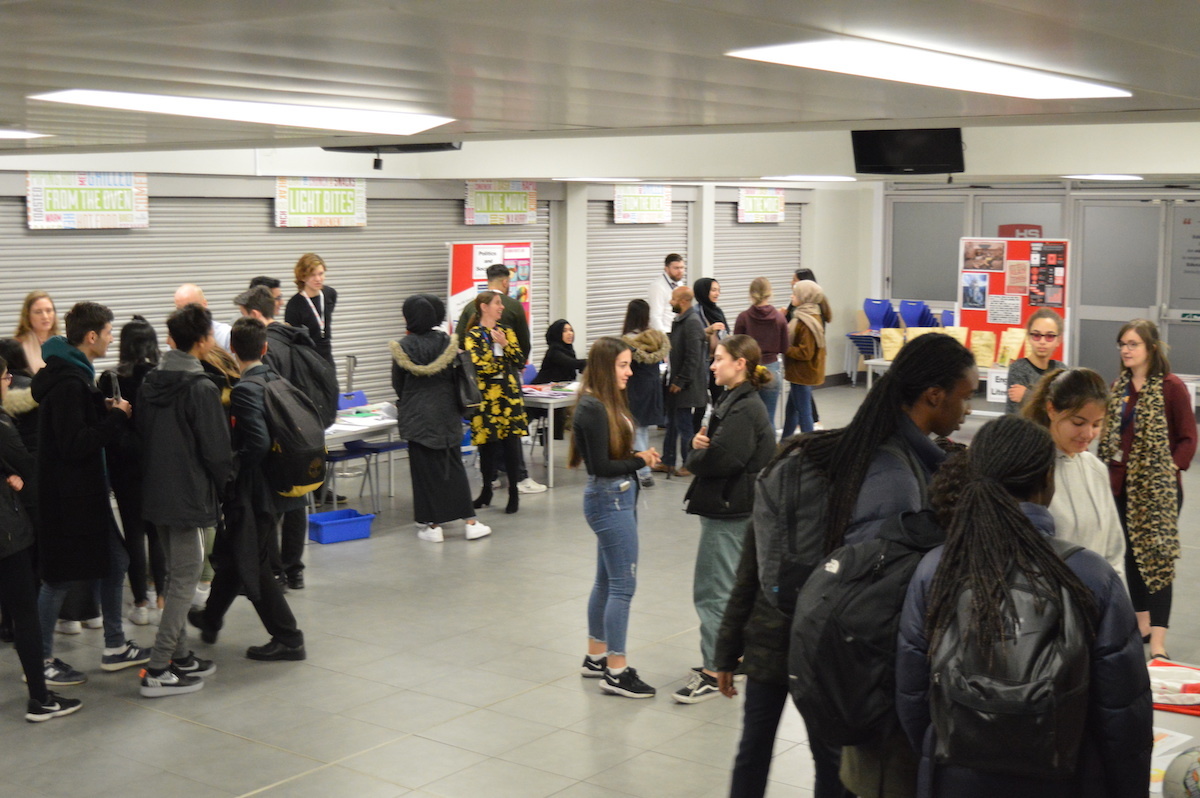 Haverstock Sixth Form Open Evening 2019, was visited by a lively turnout of families from Camden and Islington as well as our own Year 11 students.
The lively evening included subject-themed stalls, talks by subject leaders, tours of our new Sixth Form centre, the opportunity to ask questions of Sixth Formers and staff, and more.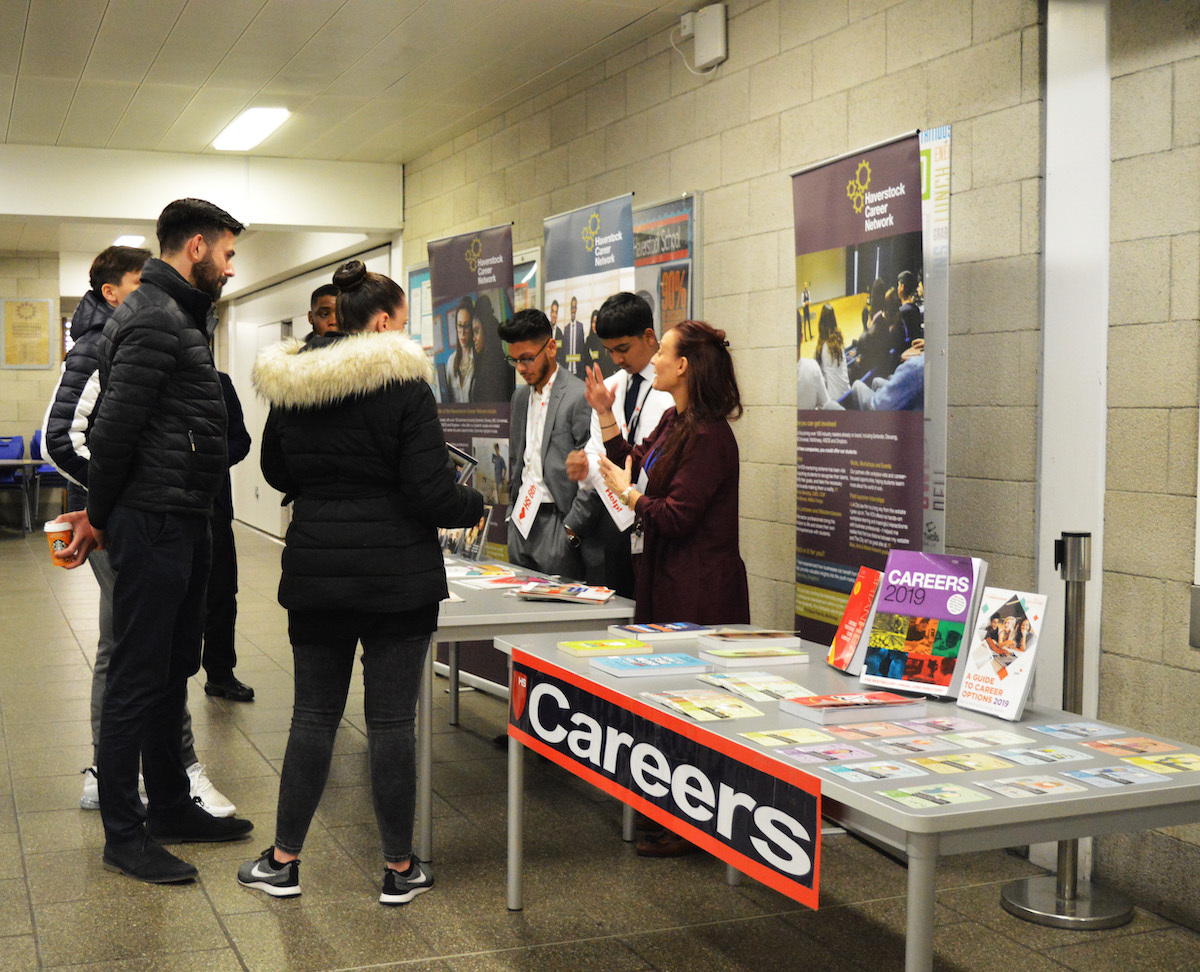 Year 11 students discuss careers beyond Sixth Form at our Haverstock Sixth Form Open Evening 2019
The Sixth Form Open Evening was part of our first ever Haverstock Sixth Form Week. This week–long event was designed to give all our Year 11 students a taste of real life in Sixth Form, and every day included new Sixth Form–related activities and events. Whether it was experiencing the different style of teaching, gathering information on career paths, or just meeting our current crop of Sixth Formers, our students enjoyed the first ever Sixth Form Week.
Read on to see what our Year 11 students thought about the week below, and scroll down for more photos.
You can download our Sixth Form Prospectus and Course Guide here.
And you can download our Sixth Form Application here.
Applications are now open until 6 January 2020. We hope to see you again soon.
'I was surprised that the school offers subjects that no one else in Camden offers.' – Xavier

'It was good doing lessons VI Form style – it was fun and interactive.' – Nour

'The English Language A Level taster lesson was really enjoyable, it gave me a taste of what it would be like at A Level.' – Hana

'I really liked the interview process, it helped me focus on my future plans. Sixth Form Open Evening was really informative and packed full of information.' – Anisah

'Sixth Form Week really gave us a taste of what sixth form would be like.' – Reece

'It was good being able to see my options and what I could do next after Year 11.' – Tarik

'I heard about subjects I thought I would not do, such as economics, and it has changed my mind about them.' – Waris

'Sixth Form Week confirmed my ideas for my future and confirmed my decision to stay at Haverstock.' – Avyar

'It was really good interacting with VI formers at the VI form evening because it gives you an insight into the subject from the students' perspective.' – Shihan

'The careers section is reassuring because you know that you will be supported in your next steps after the VI Form.' – Hana

'I am looking forward to coming to Haverstock Sixth Form next year.' – Miriam Nassif

'What I really liked was the variety of subjects on offer.' – Tahacem Bakirha