Haverstock School Hosts Jack Petchey Regional Final, And Aneesa Is Regional Champion!
Posted on: 6th Dec 2019
Jack Petchey Speak Out Challenge Is A School Success!
Last week our school played host to an incredible event: the Regional Final of the UK's premier youth public speaking competition, the Jack Petchey Speak Out Challenge.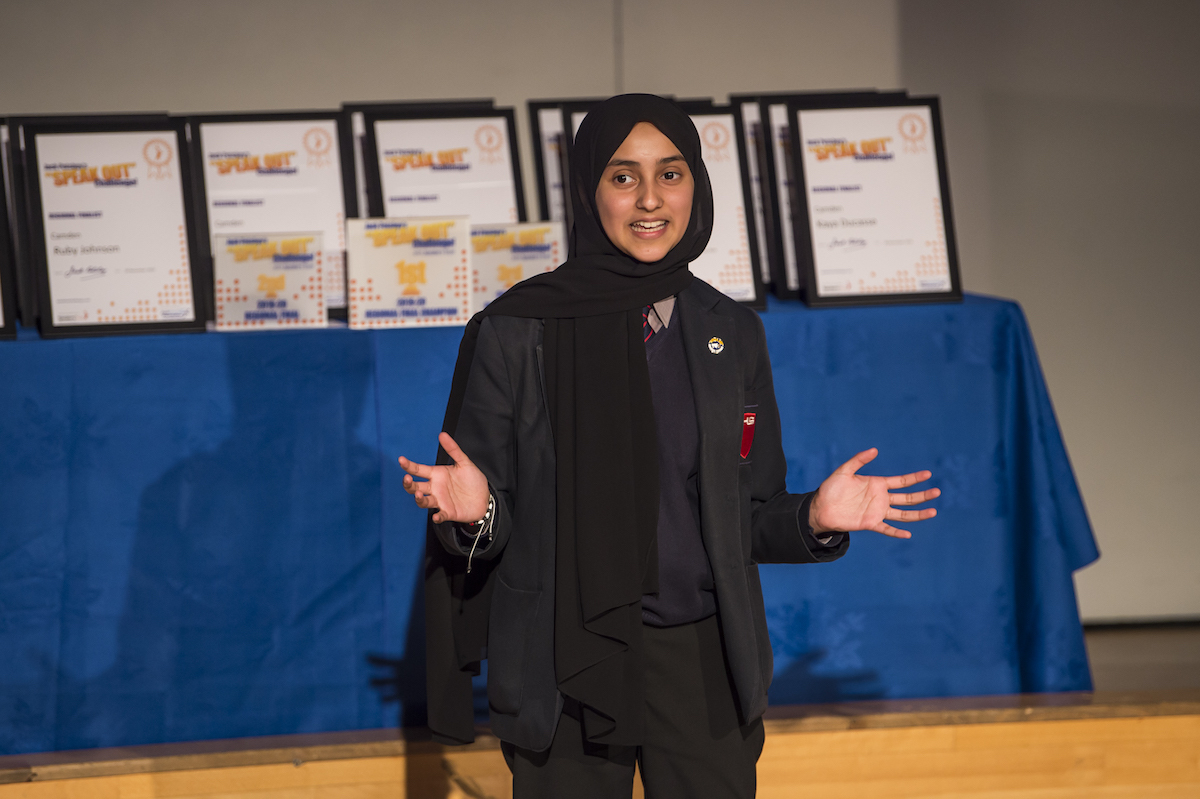 The evening was a wonderful success on every level. Our school delivered a first class event, the audience was packed and buzzing with excitement, our young musicians played and sung beautifully to entertain the crowd, and the speeches were filled with original and insightful ideas from many young speakers.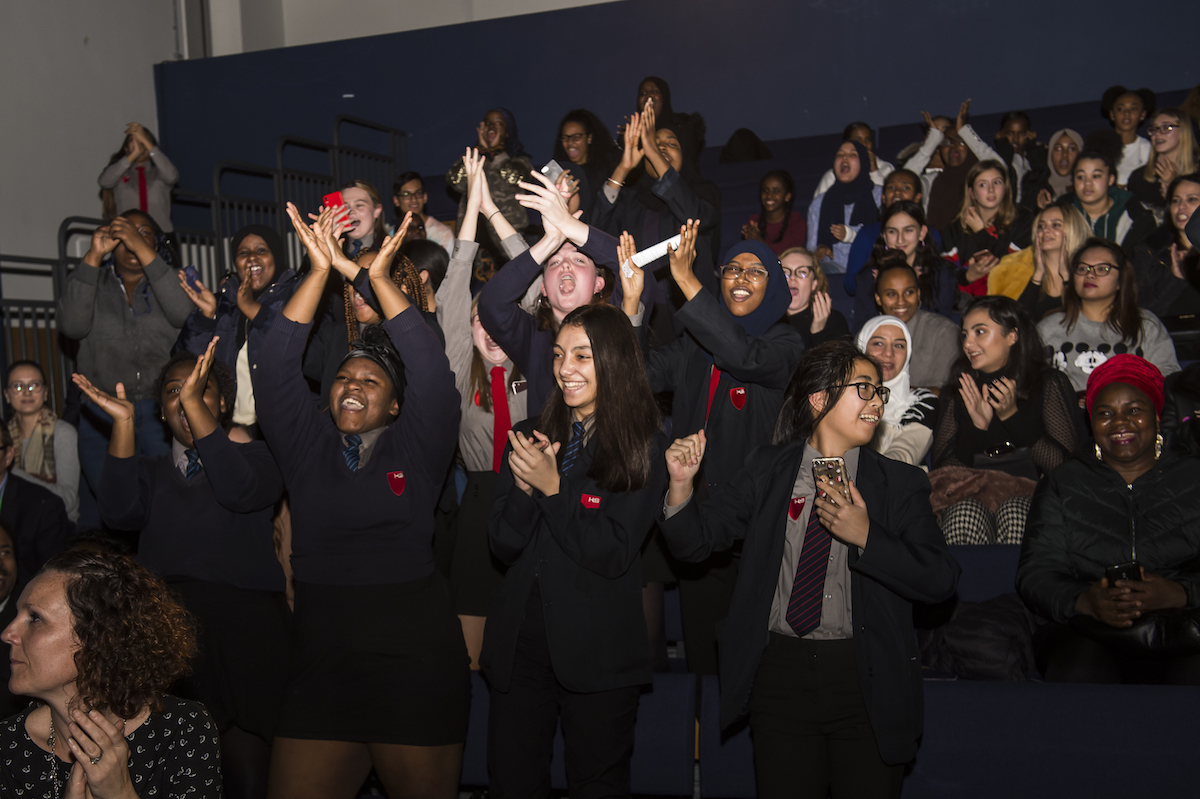 The audience was elated as our own student Aneesa was crowned Regional Champion!

Best of all, our own Aneesa was crowned Regional Champion for her powerful presentation on 'inner beauty', and Shayaan took third prize. All our speakers performed excellently and made our school proud.
Three of our students took part, and all gave very impressive speeches:
• Aneesa, our champion, spoke about 'Inner beauty': the ability to feel beautiful without having to meet society's expectations.

• Shayaan took 3rd place with his speech 'Rumble': about being hungry and raising awareness to poverty around the world.

• Klodi was the first speech to go and brilliantly set the tone of the hall with his terrific speech on mental health.
Huge congratulations to all who took part, and a giant thank you to everyone who contributed to this fantastic event.
Everyone enjoyed the event, and the audience were whooping with delight to see our students perform so brilliantly.
'I have really enjoyed the experience as it allowed me to feel really confident about public speaking.' – Klodi
Scroll down to see the photos, and visit these links to watch videos of the winning speeches.
Visit the Speak Out Challenge website
Watch Mohammed's (Shayaan's) speech here.


Jack Petchey organiser Lisa Godfrey, says

'It was a wonderful success and lovely evening. A heartfelt thank you goes to the team of student and staff helpers and musicians – everyone did an outstanding and wonderful job, doing the school and region proud'.