A Wonderful Winter Showcase
Posted on: 18th Dec 2019
Wishing You A Wonderful Christmas Break.
We're all feeling very festive at Haverstock School – inspired by last week's spectacular Winter Showcase. More than 70 Haverstock pupils took part, impressing and enthralling the audience with a series of brilliant performances.
Turn up your sound and enjoy the highlights video here! Then scroll down for more news and pictures of our Christmas events.
Arts Award Work On Show.
Before the show, guests were treated to a private viewing of work by our Arts Award students. Imaginative artworks on show included textiles, photography, illustration and comic books. Year 7 students created vibrant colour wheels, Year 10 students made wonderful paintings inspired by their study of artist Franz Kline, and our Sixth Form students displayed A Level photography focusing on portraiture and mental health.
Christmas Card Competition.
Year 7 and Year 8 students have been working on some brilliant Christmas card designs, for a 'We Make Camden' competition organised by Camden Council. The competition is open to all Camden schools and the winning entries are being printed as the Council Leader's official Christmas card, as well as winning a £20 prize for the artist. Well done to our Year 7 and Year 8 students Bemnet, Nejwa, Sara, Tamam, Alfie and Lacey whose designs were submitted. You can see their designs in the gallery below.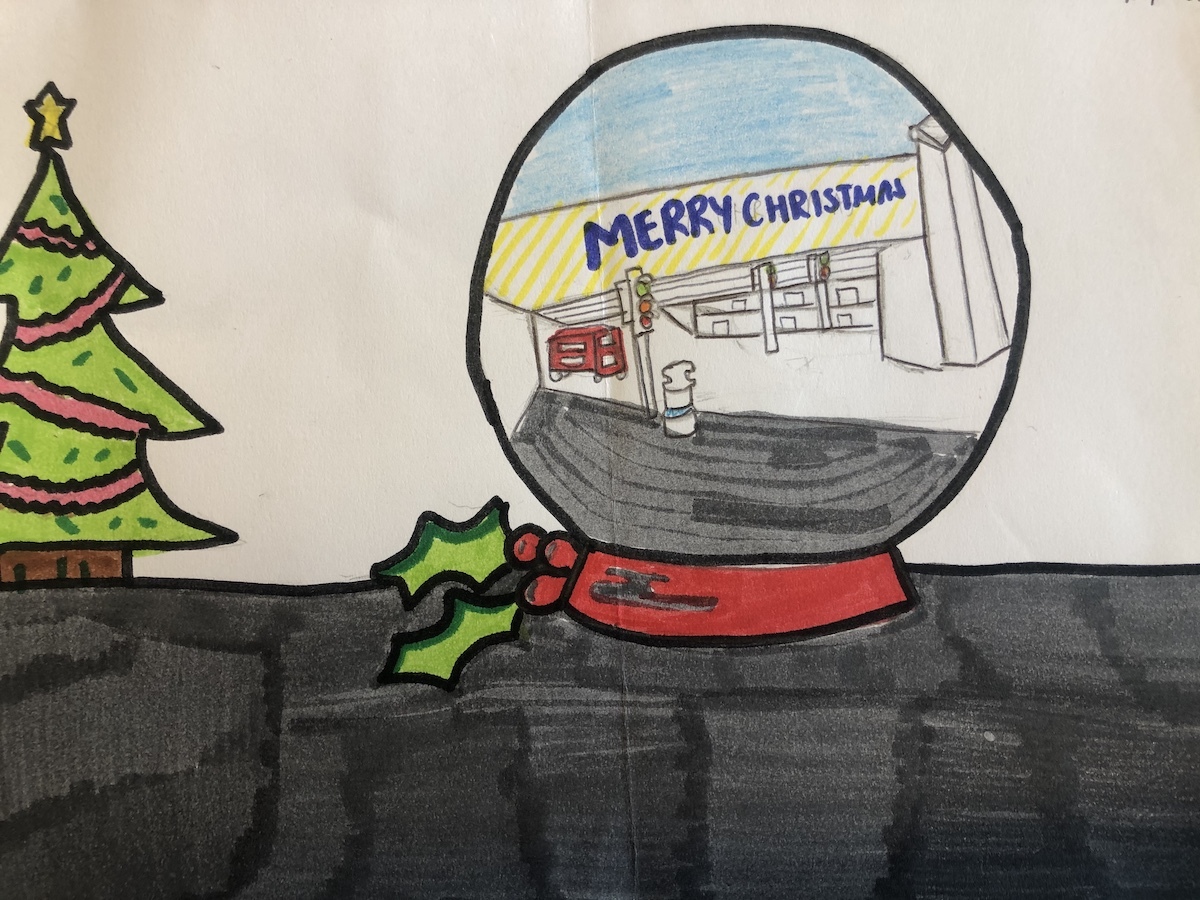 What a fantastic end to an excellent Autumn term at Haverstock School! We'd like to say a big thank–you to all our students, families, staff and friends for your support this term, and to wish you all a wonderful Christmas break.

You can see a gallery of pictures from our Winter Showcase performances and private view, and Christmas card designs below.