Haverstock Sixth Form Students Visit Oxford University.
Posted on: 7th Feb 2020
Year 12 Students Visit Hertford College, Oxford University.
Our Year 13 students have now completed all their university interviews for 2020 applications. We are all watching with great excitement as their offers come rolling in! It's looking like a fantastic year already, and we'll be sharing news of their offers very soon.
Meanwhile, our Year 12 students are beginning preparations for their own applications in 2021, and researching universities and courses. We're ensuring they get plenty of advice, encouragement, mentoring and visits to support them as they make their choices.
Last week, fifteen Year 12 students from our Higher Learning Pathway (HLP) visited Hertford College at Oxford University. Their visit gave them the opportunity to look behind the scenes with a private tour, and to meet with undergraduates and hear first-hand what student life at an Oxford Univeristy college is really like!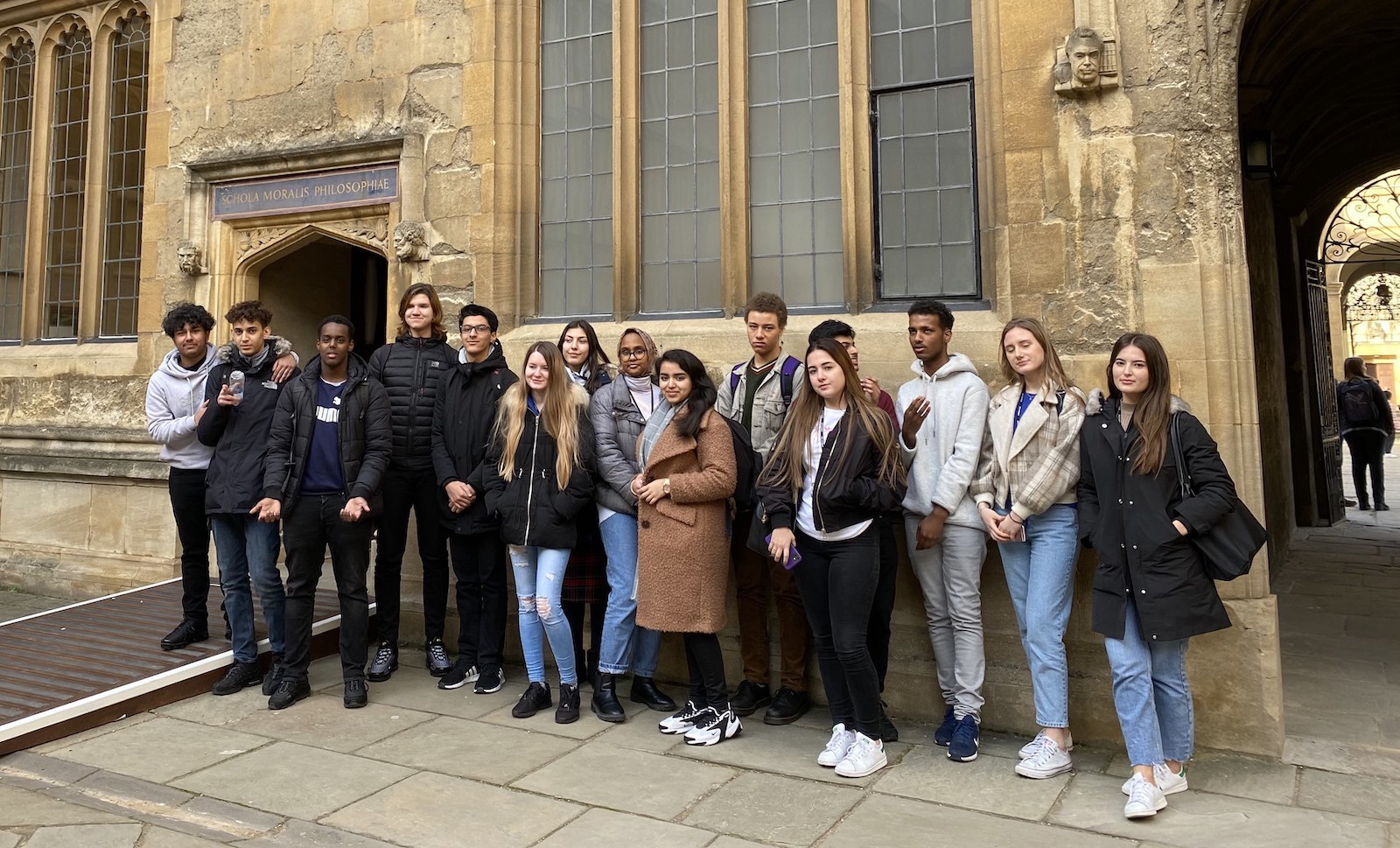 A group of our Year 12 Higher Learning Pathway students visit Oxford University's Hertford College, February 2020