Haverstock Sixth Form Students Impress At Salesforce.
Posted on: 28th Feb 2020
Sixth Form Students Impress At Salesforce.

This term, a group of 15 Haverstock Career Network students visited the prestigious City headquarters of Salesforce, the global cloud–based computing company.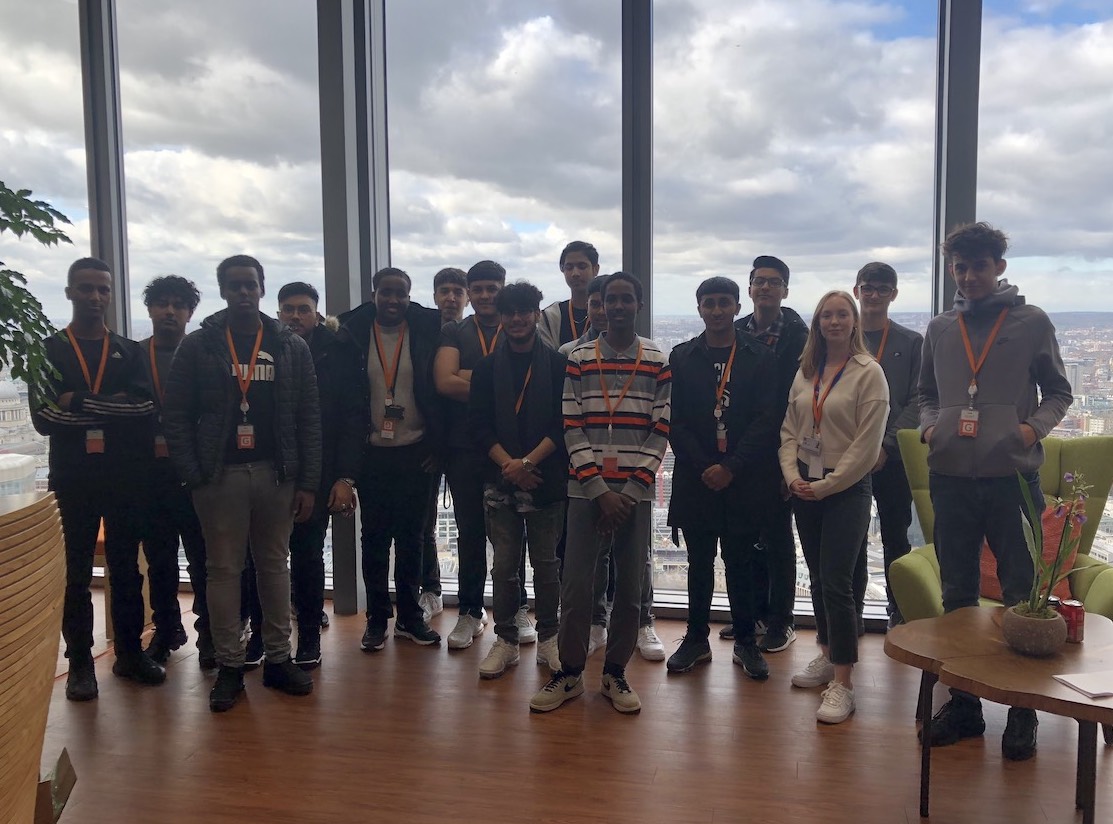 Our Sixth Form students took part in a workshop and debate, where they impressed the Salesforce team with their excellent behaviour and the enthusiasm and commitment they showed in participating.
The Salesforce hosts commented very positively on the way our Sixth Formers respectfully allowed each other to speak without interrupting. They praised the students for their good planning and the quality of their preparation, and even described the Haverstock Sixth Form team as 'one of the best groups we've ever had'.

We're very proud to hear how well our students represented Haverstock Sixth Form: congratulations to all the Haverstock Career Network students who took part.