Happy World Book Day 2020
Posted on: 13th Mar 2020
A Happy World Book Day!
We love reading and books here at Haverstock School. And World Book Day is a brilliant opportunity to help build our reading culture.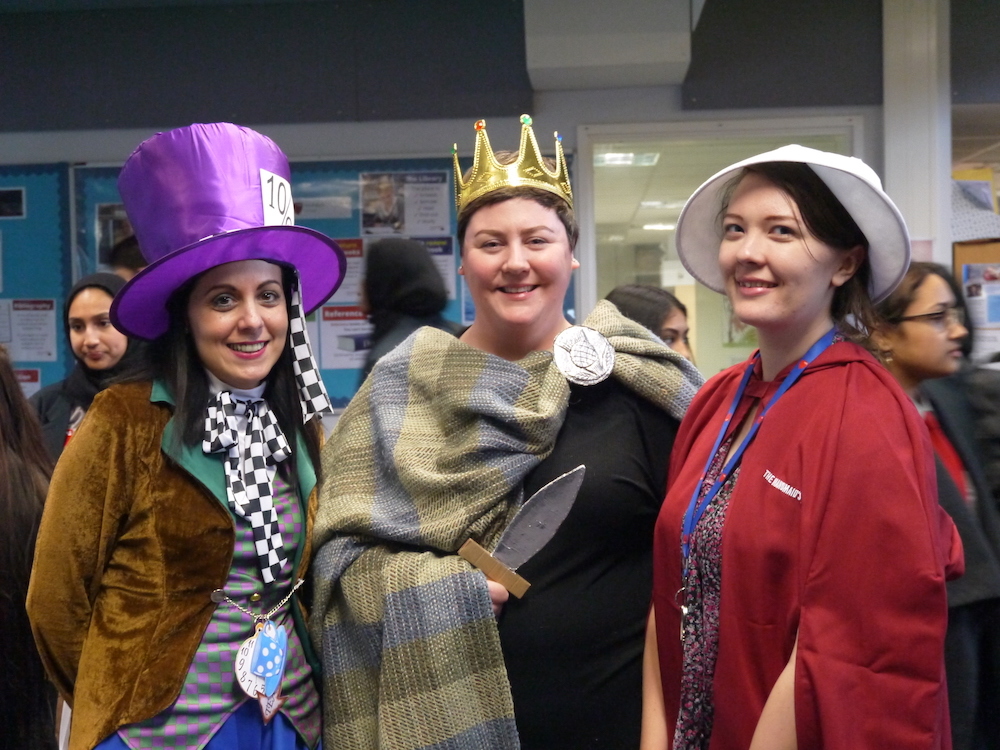 This year's international celebration of books and reading took place last Thursday, 5 March 2020. Our library and teaching staff organised a host of fun and engaging activities for everyone.
Students tested their knowledge in book quizzes and writing competitions – including one to match each teacher to a photo of their own bookcase. We ate delicious Harry Potter themed cupcakes. And we even took part in a 'blind date' session where students could be matched with a mystery book.
We challenged our students to a competition, writing stories in just 6 words: they responded with lots of wonderful stories, which you can read on the link below. Congratulations to Laila Tuwij, who wins 1st Prize with 'He died happily knowing, he lived'. A big well done to 2nd Prize winner Alfie Pierce, with 'The door opened. It was him.' And also to 3rd Prize winner Sienna Rackal with 'I mean come on, really, death…'
Every student in the building spent time reading, and everyone enjoyed spotting literary characters throughout the building, as staff brought their favourite books to life with an array of imaginative costumes.
Check out the pictures below and see who you recognise.
And check out our students' 6-word stories below too. Happy reading!
Read Our Students' 6 Word Stories