Our Haverstock Christmas Community Plan Is A Fantastic Success!
Posted on: 18th Dec 2020
Helping Our Community This Christmas.
Our students finish the school term in true Haverstock style today, as we wave off the festive hampers on their journey to help local senior residents.

For 40 years Haverstock School has maintained a proud tradition of giving at Christmas. So in these difficult times of 2020, we are doubly proud of the magnificent effort by students, families and staff that has made our Christmas Community Plan such a wonderful success.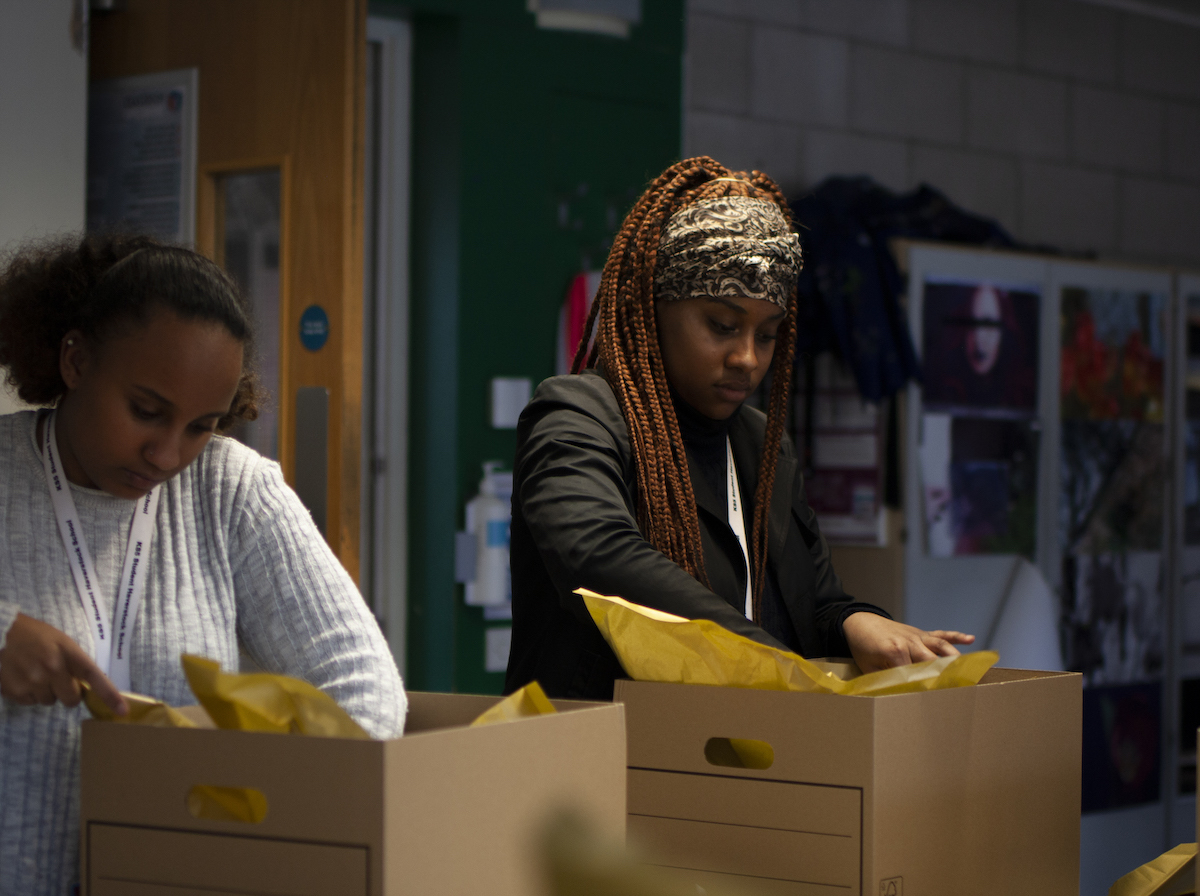 Working together, our happy school community has even exceeded previous years by:
• raising an amazing £4600 to support local families and seniors
• delivering 50 food bank bags
• delivering 65 elderly treat bags
• donating 30 festive luxuries hampers
• providing 140 gift boxes for Haverstock School families in Years 7 to 9
• sending 60 gift boxes to families at Rhyl Street school
• mailing dozens of Christmas cards to bring a smile to local seniors
• writing and sending dozens of letters of gratitude for local NHS and care workers

Wow! We are thrilled at this achievement – made possible by you! A huge congratulations goes to everyone involved. And as term ends on such a generous note, all that remains is to thank everyone in our school community for this and for your hard work, your warmth, your support and encouragement throughout the difficult days of 2020.

The beautiful photographs of our hamper teams in their year group bubbles (above, and in the gallery below), were taken by talented Year 12 student Sami Haghighi.
The joy-filled Christmas card designs featured in the gallery (and as the main image below) were created by our students for a Camden competition. Well done to our card designers.
Wishing you all a Happy Haverstock Christmas!
'And that, of course, is the message of Christmas. We are never alone. Not when the night is darkest, the wind coldest, the world seemingly most indifferent.'

– Taylor Caldwell, British-American novelist (1900-1985)