Year 10 Students Teach Us About Ramadan.
Posted on: 7th May 2021
Last month, Year 10 students Faduma, Kamyar and Kahin delivered a wonderful assembly to their entire year group, on the importance and history of Ramadan.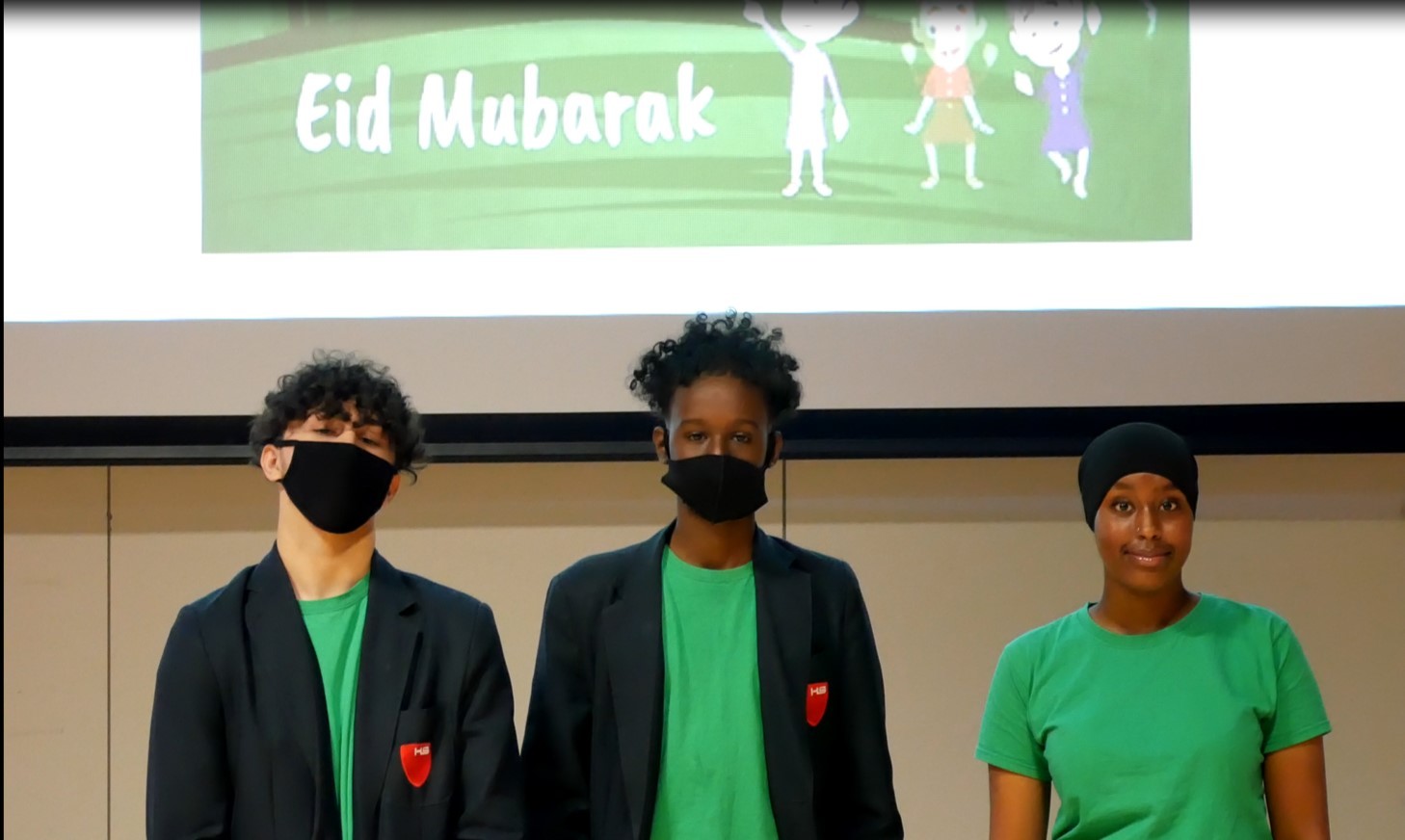 Year 10 students at Haverstock School Camden deliver an excellent assembly all about Ramadan, April 2021

Aiming to celebrate the diversity of our school community, the students gave a carefully-planned, thoughtful and fascinating presentation. Taking place over 2 days. the team impressed us all, delivering their speech with great clarity and conviction. Their audience – which included the whole of their year group as well as tutors and staff – also impressed by the way they listened respectfully, gave Faduma, Kamyar and Kahin their full attention, and responded with great enthusiasm.

Head of Religious Studies Ms Mackenzie described the students' presentation and work as 'superb!' and Head of Year 10 Mr Collier agrees wholeheartedly.
'I was not only very proud of the 3 students who undertook this presentation but also of the whole year group who listened respectfully and responded so well.

Great work, Faduma, Kamyar and Kahin. And well done, Year 10.'

– Mr Collier, Head of Year 10