Haverstock Students Put On A Wonderful Winter Showcase 2021
Posted on: 17th Dec 2021
Despite the continuing Covid challenges, Haverstock School's Autumn Term ends this week on a warm and happy note.
And what an Autumn Term we've had! The last few months have been jam-packed with exciting trips, inspiring events, artistic triumphs and sporting successes for our students.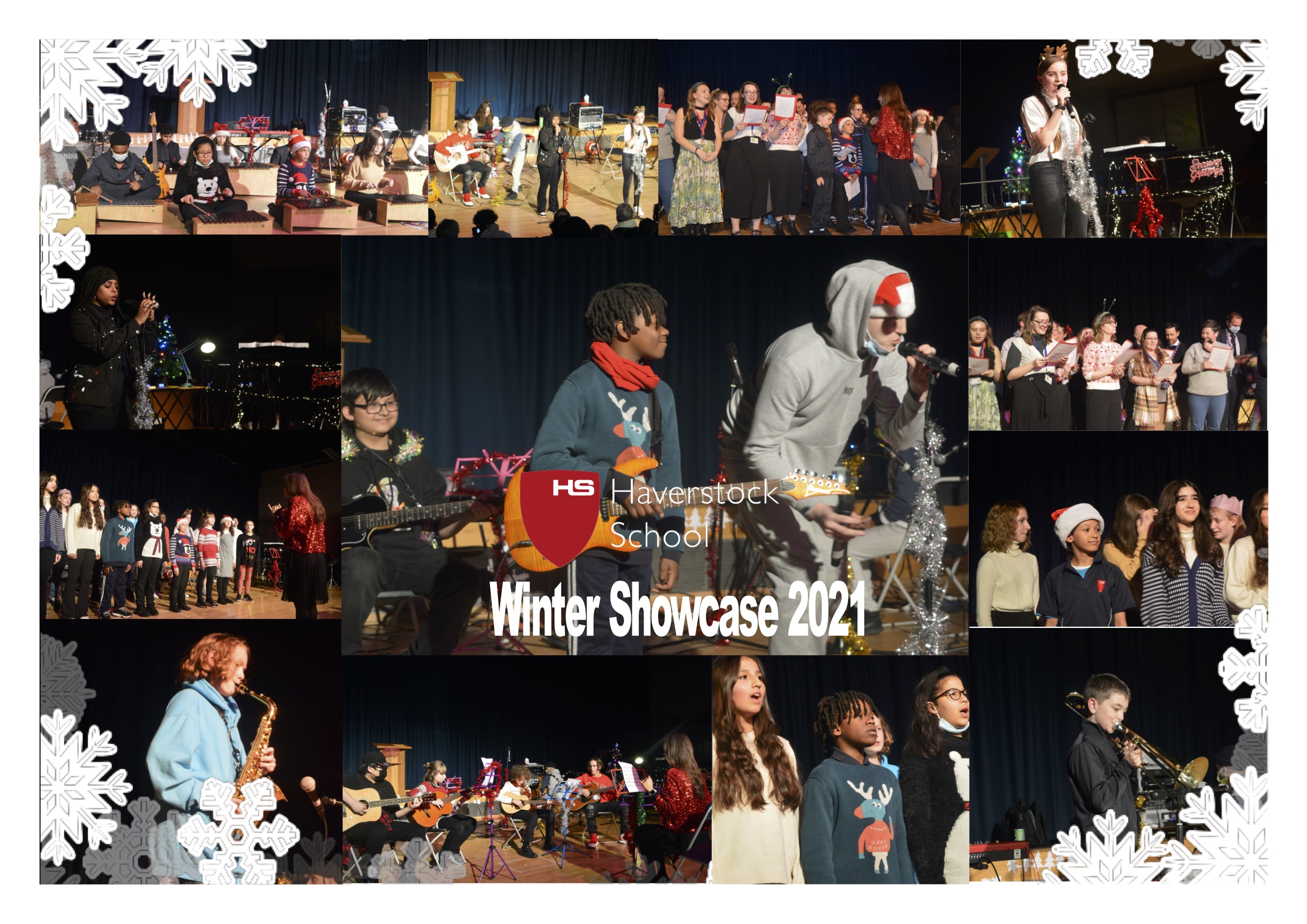 Last Friday, our Winter Showcase and Maker's Market was a great success and a wonderful way to celebrate the end of term together. Our students played and sang beautifully, our young artists and designers produced a fantastic range of gifts, and we all enjoyed a fun-filled evening. You can see photos below.
What our roving reporters say!
Haverstock student reporters Adam and Foyzul write:
"This week at Haverstock we held our Winter Showcase where you can come with your family and friends to watch other students (and teachers) perform. It took place in the Performance hall and was attended by many parents and students alike.
The atmosphere in the hall was spectacular as the DJ played some Christmas music, while families and friends gathered inside the hall as the anticipated event was just about to begin.
The show featured students from Year 7 to Year 11, and even teachers, performing different songs and showing their talent to the world. One student whose performance stood out was Kraya in Year 7.
Kraya said 'Me and my band worked really hard practising every week for this event, and at first I was shy but as I started performing I gained more and more confidence.' We also asked his mother how she felt about his performance and she said she was 'really proud!'"