King's College Medical Students Visit Haverstock.
Posted on: 20th Jan 2022
Haverstock Students Become Medical Detectives With Help From King's College.
Our Year 10 Triple Science students recently completed the first part of their Medical Activity Day Workshops, with fantastic help from medical and dentistry students of Kings College London.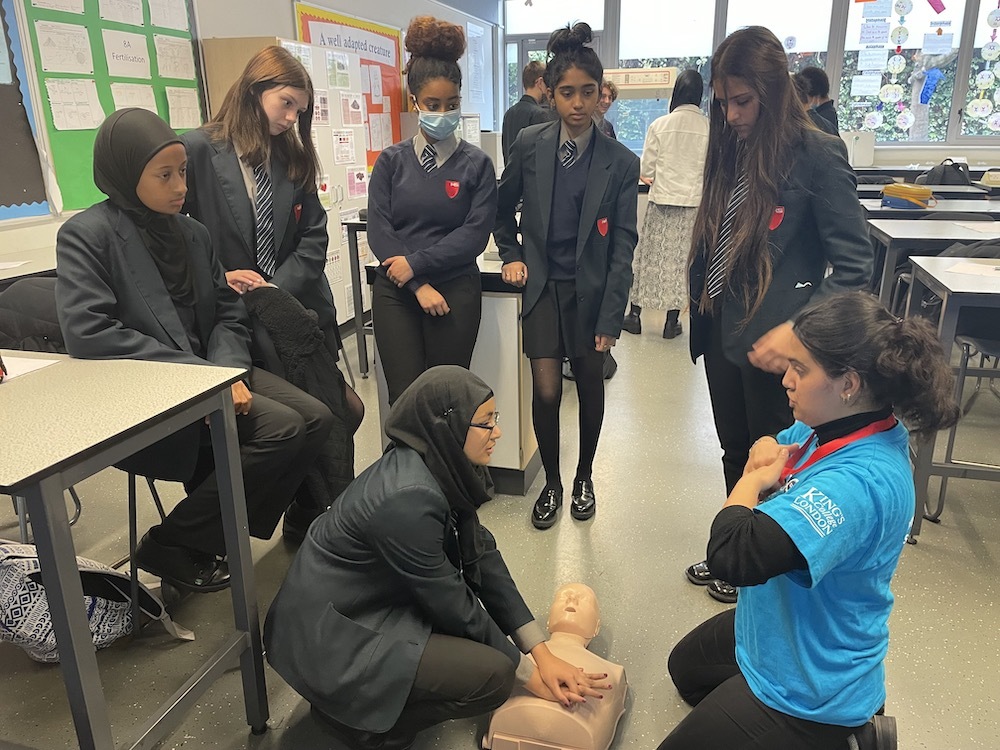 Our Year 10 students became Medical Detectives for the day, as they practised diagnosing disorders based on a range of different symptoms, as well as learning about a variety of illnesses.

This was followed by a more hands-on session, where our students learned how to carry out CPR and how to use a defibrillator.
After an exciting and enjoyable session, our students are really looking forward to their next workshop day coming up in Spring Term, where students will learn more about the heart and how blood samples are taken, as well as what it is actually like to be a medical student.

Here's what our students thoughts about their first Medical Activity Day workshop:

Jiyan Akbulut – 'I thought it was really joyful and a good experience. The third period was the best because we learned CPR and how to save a life.'


Rizwan Rahman – 'It was interesting and interactive. I learnt a lot about CPR and medicine.'


Ebube Nduko-Okeke – 'I learned a lot today and it was fun to learn as well. I learnt how to differentiate disease from knowing the symptoms. I also learnt terms used in healthcare like ECG and DRS ABC. I really loved the session and the medical students were nice and ready to answer every question.'