Rewards and Recognition
Posted on: 4th Feb 2022
Our Students Are Sixth Form Ready!
A record breaking 30 Year 11 students have now received the Red Ties, which are being worn with pride to signify that these students are Sixth Form Ready.
Each student has met the criteria in terms of excellent punctuality, attendance, quality of homework and progress. We look forward to handing out more ties after half term.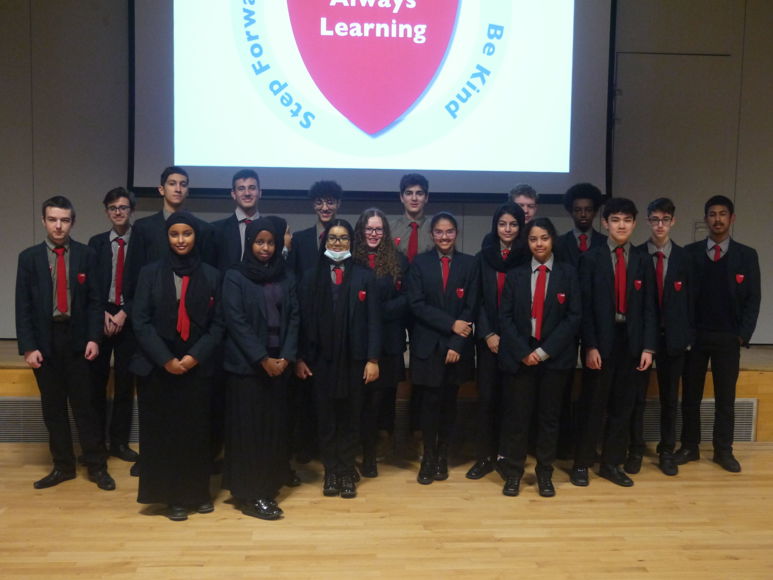 Our most recent group of Year 11 students who are now 'Sixth Form Ready'
Last Friday, we held our Rewards and Recognition Assemblies and were very pleased to give awards to students for exemplifying our school ethos – Aim High, Step Forward, Be Kind – and for 100% attendance.

100% Attendance Awards
Well done Lorenzo, Imran, Leon, Enes, Vanessa, Ibrahim, Chloe, Marina, Kayley, Cinar, Kais, Hassan and Maya.
Ethos Awards: Aim High
Well done Ruwaydah, Ines, Leon. Ifran, Jahvanny and Ire.

Ethos Awards: Step Forward
Well done Sophie, Cinar, Holly, Hassan, Hussain and Kaio.

Ethos Awards: Be Kind
Well done Nailah, Riley, Keyonte, Ariella, Musayal and Vanessa.

Congratulations to all!