We Love Books!
Posted on: 10th Mar 2022
Last Thursday saw the 25th anniversary of World Book Day: a brilliant opportunity to celebrate our school's love of books and reading.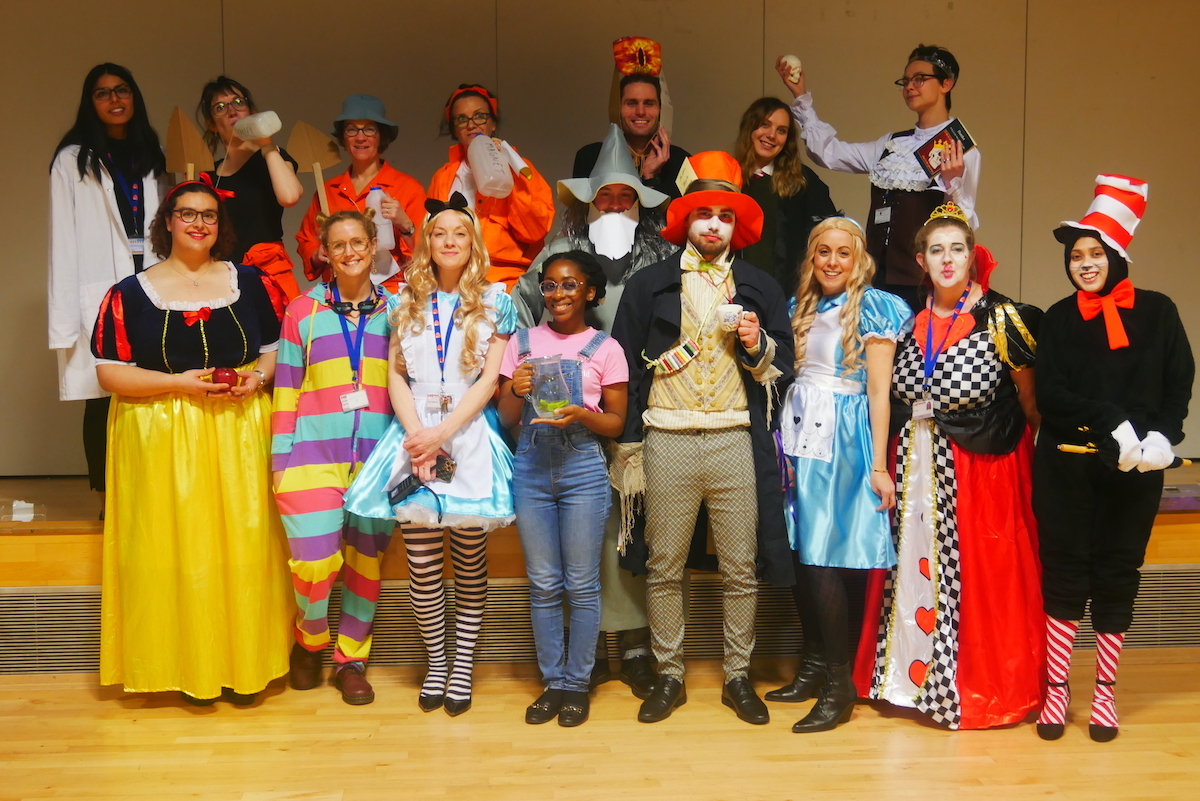 Staff take part in our World Book Day dress-up, inspired by their favourite literary characters.

Students enjoyed an action-packed day of events, quizzes and competitions, including a 6-word-story challenge, a whole school read of Cane Warriors by Alex Wheatle, and our annual staff dress-up. Teachers and support staff dressed as their favourite book characters, to be judged by our expert panel of Sixth Formers. And we're keeping the celebration going through this month: Year 7 and Year 8 students will be joining a live virtual event with author Taran Matharu next Tuesday. Then from 21 to 25 March, our Library is hosting the Spring Book Fair, always exciting!
Roving Reporter Oli writes:

World Book Day!

Today we celebrated the great gift of reading. This skill is an essential ability that helps in all areas of your success no matter what you'd want to do.

In the school we had a costume contest among the teachers! They looked amazing and it was great how many got involved. In the library there were also many challenges to participate in. Some quizzed your knowledge on books such as the Harry Potter Series and gave us cupcakes as prizes! As well as this we had 6 word story challenges and much more. Here are some responses from people who loved world book day at Haverstock!

"It was fun to see all the teachers get involved and dress up"

"I love to read so the quizzes were easy for me"

"The challenges were fun and I won some. I really enjoyed them"

"I tried the story challenge and I found it hard but fun"

We hope you all had a great day and enjoyed all the activities. You will also be able to buy some books in the library for the coming weeks for the book fair.
Well done to Oli for giving us a great report. Now please scroll down to see all the photos!
Six Word Story Competition Winners.
Highly Commended:
Shivani Batten (9V) with 'A cry rings out, life begins.'
Winner:
Congratulations to Tyler Walker (10R) who wins the Six Word Story Competition with a topical entry:

More World Book Day Competition Winners.