Science Trips This Term
Posted on: 18th Jul 2022
Amazing Science Trips This Term.
This term has been action-packed for our Haverstock scientists, with trips to world-class science facilities in London and beyond. Haverstock Sixth Form students have had the chance to extend their knowledge of Spectroscopy at Kingston Uni, and to view the Large Hadron Collider at Cern in Switzerland. Our younger scientists have been inspired at London's world famous Crick Institute and at the Science Museum. Read on to find out more and see lots of pictures below.
A Level Physicists Visit CERN.
Last week, 15 of our A-level Physics students enjoyed the science trip of a lifetime on an incredible visit to CERN in Geneva, Switzerland – home of the famous Large Hadron Collider.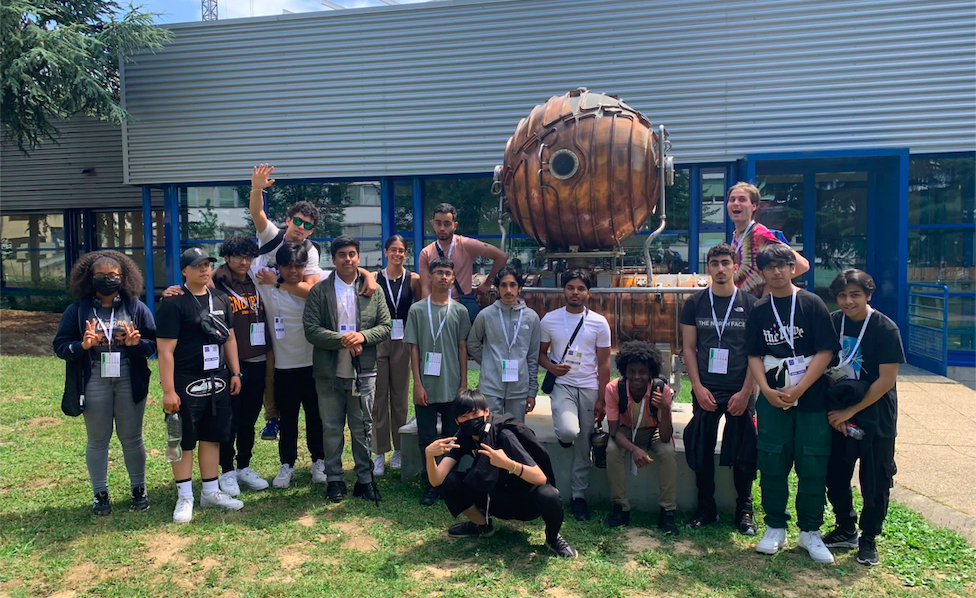 Our students were given a private tour of the huge site, while their PhD student guide helped them separate the fact from fiction in particle physics. They found out what it's like to work in particle physics research, and heard about the mind-boggling experiments with antimatter!

Other highlights for the students included seeing the UN headquarters, swimming in Lake Geneva and trying the various climbing walls around the city. The students behaved impeccably and were a credit to our school on this amazing once-in-a-lifetime trip.

Haverstock Sixth Form Chemists At Kingston University.
In May, our Year 12 Chemistry students spent a day at Kingston University for a specialist Outreach event to develop their study of Spectroscopy.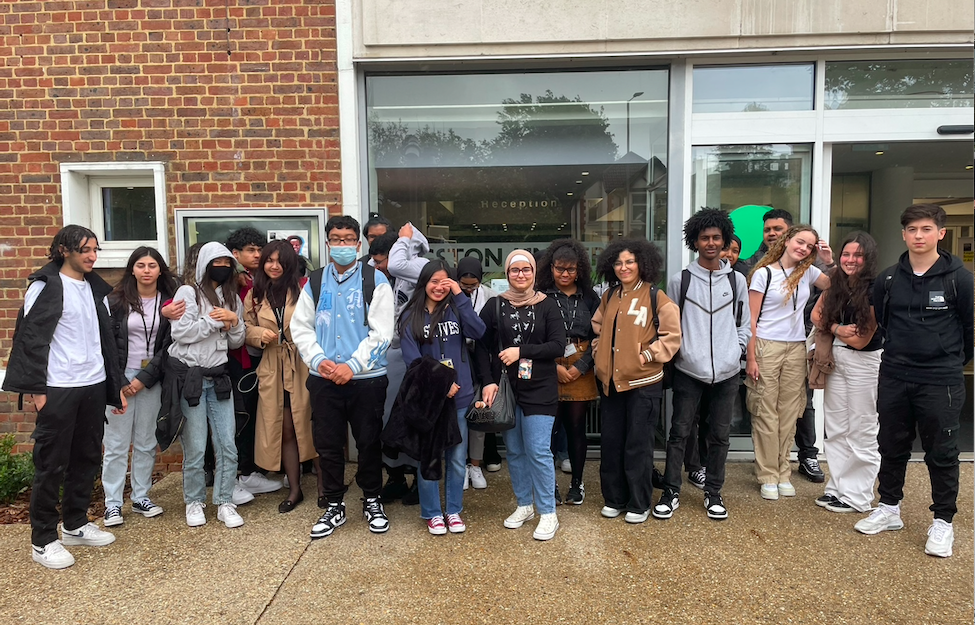 After a behind-the-scenes tour of Kingston Uni, our Sixth Formers had the chance to demonstrate their skills in calculating empirical and molecular formula. They analysed IR spectra, and were introduced to proton NMR spectroscopy. They were also interested to see the different spectrometers
Year 8 Scientists At Crick Institute.
Last week, our Year 8 students visited the world-renowned CRICK Institute where they participated in a show presented by Gareth James from CBBC's Gastronaut TV.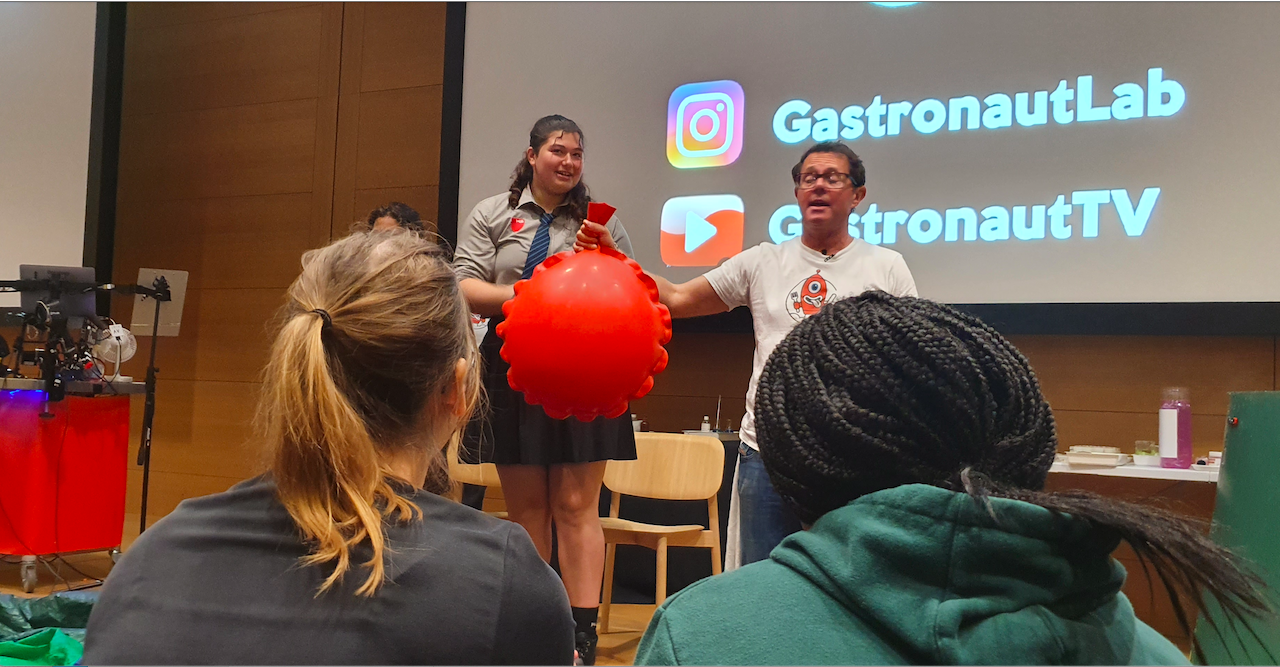 His fun and fact-filled show provided an opportunity for our students to apply their knowledge of digestion and extend their learning of how our body works – including the science behind farts! Student Elsa says, 'I liked the fact that they included students and teachers in the show. Ms Patel had to eat bogeys and Ms O'Brien ate mystery substances. It was really fun, and all the experiments linked to what we have learned!'
Year 7 Scientists Explore The Science Museum.
And this week, our Year 7 scientists visited the Science Museum where everyone found something to grab their attention.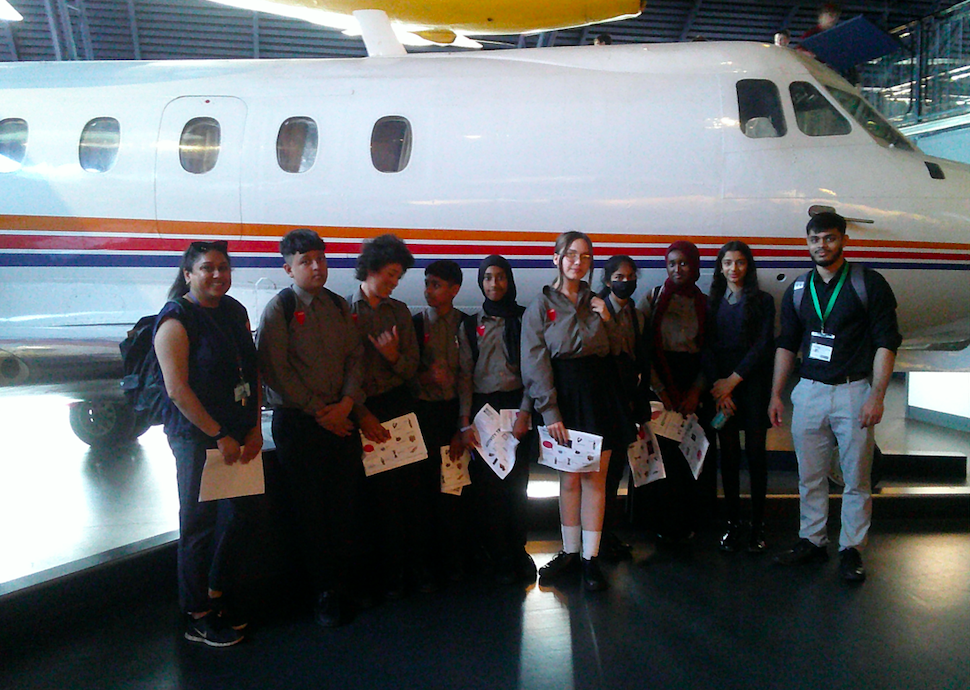 The students explored the Medicine Zone, Mathematics gallery, Information Age, Making the modern world, Who am I? and many other galleries. Student Ana says, 'I liked going to "Who Am I?" because I liked using the ipad screens and playing the games on it'. Adam says, 'the part I enjoyed the most was seeing the ships, planes cars and engines' and Nayeem says 'my favourite part was looking at the Space section'.