A Brilliant Co-Curriculum
At Haverstock, you'll be encouraged to Aim High, Step Forward and Be Kind. You can see this in our brilliant Co-Curriculum which encompasses absolutely everything that happens outside of the classroom.
It includes a huge range of lunchtime and after-school clubs and events. Stretch your knowledge and improve your confidence in Big Ideas Club, Debate Club and our many masterclasses. And keep yourself fit and mentally well in our footbal, sports and other popular exercise clubs.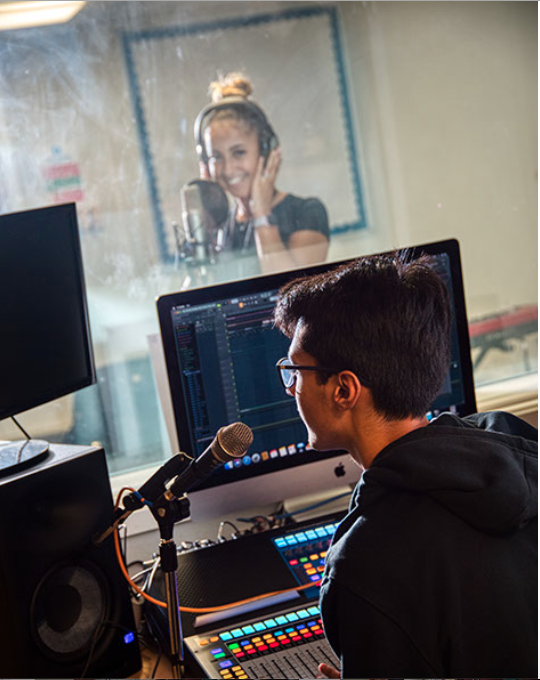 Haverstock Sixth Form students enjoying time in our music studios.
Our teachers are constantly looking for opportunities for you to aim high and set yourself apart from others across the country. In our exciting programme of masterclasses you could meet a political advisers such as Alastair Campbell, neuroscientists, journalists and more. Come to our Economics lectures, in partnership with UCL. And take the chance to earn an additional qualification (EPQ) by investigating a topic of your own choice, with support from our expert team.
Finally, we know study is hard, least not because of the financial barriers you might have in place. Our brilliant Community Action Plan gives every Sixth Form student the opportunity to earn £1000 by running Co-Curriculum clubs for younger members of our school community.